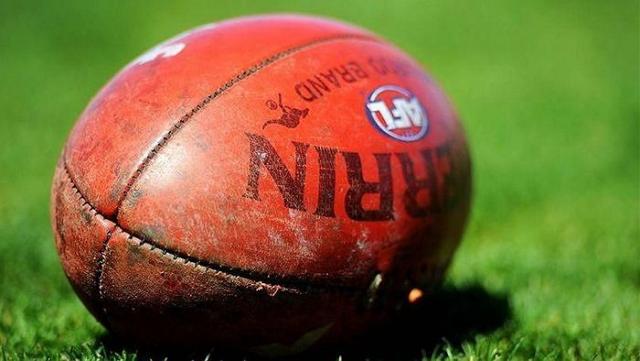 Matt Hewson
Inverleigh captain Jack Fiolet was huge in defence for the Hawks in their 36-point home victory over Winchelsea on Saturday.
The key position defender won playing coach Adam Donohue's praise for his aerial presence in Inverleigh's defensive 50-metre arc.
"A lot of the time when they got forward entries he was the one peeling off and marking the ball, or even intercepting at ground level," Donohue said.
"I think he had 11 marks for the game. When he has a matchup he generally beats his opponent, and if he doesn't necessarily have a role he's always floating back, leading the play in the air and stopping them from scoring."
The Hawks' offence was also firing, outscoring the visitors six goals to two in the first quarter and five goals to none in the third to go into the last break ahead 14.14 (98) to 4.11 (35).
"When we got the ball inside 50 we were scoring pretty regularly," Donohue said.
"Once we got it in there, we've got some pretty dangerous targets and we made the most of that.
Paddy Bourke had a large impact on the game, kicking four goals from ground level and continuing his run of form up forward.
"Paddy's been going really well on the wing, but probably a month ago we had three or four forwards out in one game," Donohue said.
"He went forward in that game and hasn't left since. He's kicked two or three goals every weekend and put a lot of forward pressure on, and he did that again in this game."
In a repeat of the previous round's effort, Winchelsea steamed back into the game in the final quarter, reducing the deficit from 63 points to 36 by the end of the match, going down 9.16 (70) to Inverleigh's 15.16 (106).
Donohue said while he would have rather seen his players continue to increase the margin through the final term he wasn't overly worried.
"Whether it was our guys looking towards next week or that we just ran out of gas, I'm not too sure," he said.
"Winchelsea just seemed to lift like they did last week, where they outscored East Geelong by 26 points in the last quarter.
"So we're not too concerned about that, the first three quarters were really pleasing."
The Hawks travel to Bannockburn to battle their neighbourhood rivals next week in a fixture that always produces an electric contest, and Donohue said his players would need to start well and bring a high level of intensity.
"Inverleigh versus Bannockburn is always a fiercely contested game of footy," he said.
"I can't ever remember a game being over a margin of four goals, so it'll be a close game. They always seem to get up for us and vice versa.
"First and foremost we need to make sure we're going hard at the footy. We played ANZAC Day and it was a fierce game but all fair and reasonable.
"Against a team like them you've got to start really well, the ANZAC Day game we were five or six goals up at quarter time and they kept pegging us back, but the start won us the game."