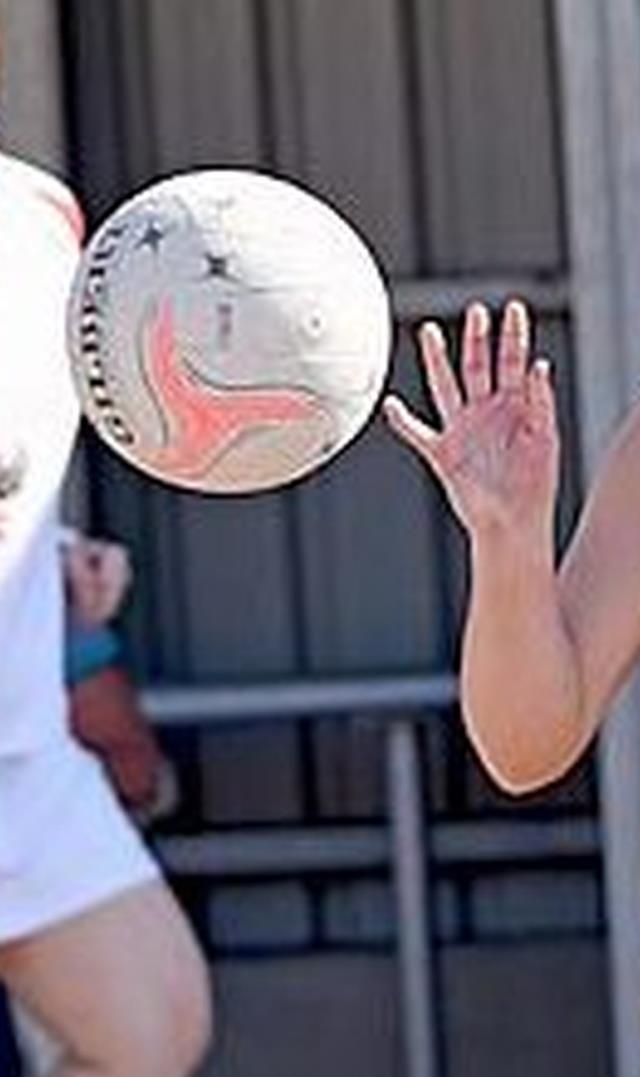 Matt Hewson
Newtown & Chilwell A grade netball side won its seventh straight game in emphatic fashion, defeating Bell Park 65-45 at home on Saturday.
The win means the Eagles maintain their four-point lead in top spot ahead of Colac, and coach Jason Woolley said every point would matter in the run-in to the finals.
"We've got a really tough run home, which in one aspect is good because it means by the time we get to finals we should be match-hardened, so to speak," he said.
"Certainly in terms of ladder position we've got some tough matchups against Colac and St Albans, and also Geelong West.
"We're under no illusions, it's a tough five weeks of games ahead of us."
Newtown & Chilwell took control of the game early on, outscoring the visitors 20-10 in the first quarter and leading by 17 goals at the half-time break.
The trend continued through the third term, with the Eagles stretching out the margin to 24 by the final change, and despite the Dragons clawing back some ground in the last quarter it was a comfortable victory in the end.
Woolley praised Bell Park for their efforts throughout the four quarters.
"They definitely lifted and showed great spirit to continue fighting through that last quarter," he said.
"We did make some changes, but to say that was the reason they came back like they did would be unfair to Bell Park, they fought it out really well."
With veteran defender Kate Jeanes out for the foreseeable future with an ACL injury the Eagles had to adjust their line-up this week, and Woolley said their offence had risen to the challenge.
"Our attacking has been our strength in recent times, so we were able to get on top there, particularly while we start to look at what our defence will look like in Kate's absence," he said.
"The attack end really set up the win for us in that first half."
Zanna Woods was impressive for the home side, moving from her usual position in goal attack to play in wing attack for the first half before switching to goal shooter for the remainder of the match, where she scored 16 goals.
Woods' shift to wing attack freed up Vanessa Augustini to slot into wing defence to cover Jeanes' role, where she played a pivotal part in disrupting the Dragons' offensive opportunities.
After this week's bye round Newtown & Chilwell will travel to face ninth-placed team Leopold, who have gone without a win for the last four weeks, and Woolley said his side would continue to miss Jeanes' on-court influence.
"Kate's one of those cultural drivers for us, she's probably one of the most popular players amongst the whole group," he said.
"Defensively she really sets us up, particularly as we start to transition to a younger defensive group, she's really important with her on-court coaching and talk.
"Those are the intangibles you miss as well as the player herself."
In other games around the league, Geelong West won away against Leopold, Colac defeated St Joseph's, South Barwon triumphed over Grovedale by 82-14, and St Mary's lost to St Albans by two goals.