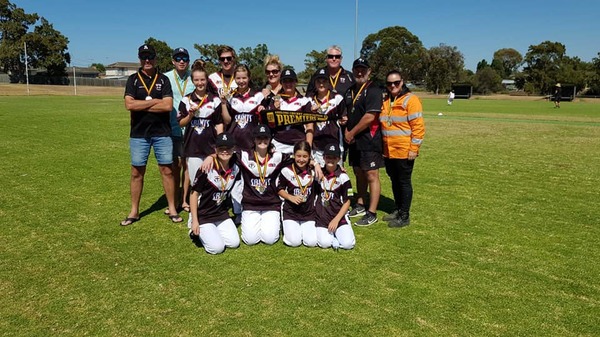 Local Cricket, by Jim Timberlake
With just one home and away round remaining in the Victorian Premier Cricket competition, Geelong sits fourth despite losing to Ringwood last round.
Chasing Ringwood's imposing 8/373, the Cats looked gone for all money when the top order fell to 4/91 midway through day two.
However, a stirring fightback led by second gamer Tom Jackson (134) saw the side fall short of its target by just 40 runs.
Jackson followed up his debut ton with an equally impressive innings, receiving good support from Dom McGlinchey (60) and Josh McDonald (36) in a valiant but ultimately fruitless fightback.
The side travels to Frankston Penninsula over the next two Saturdays and will be looking to get back into the winning habit leading into the finals the following game.
In Geelong Cricket Association, South Barwon has thrown away a golden opportunity to remain in the top four after losing on day one to Lara in performance that may end its finals hopes.
Batting first, the Swans never looked like settling in as Danny Hughes (6/27) tore through them, the veteran almost singlehandedly dismissing them for just 95.
In reply, Brad Hauenstein (2/16) and Terry Hill (2/15) did their best to keep them in it but the damage was done as Lara passed the Swans seven down to record a hugely important win for the season of both sides.
With such a tight ladder, and the prospect of severe heat impacting play on Saturday, those points will be crucial for both sides.
In division two, Marshall's season hangs by a thread after it could manage only 163 against bottom side Manifold Heights last week.
The Bears went back to their old habits of relying on skipper Corey Walter (58) to carry them, and although Jake Dubbledam (36) did his bit, the rest struggled to have an impact.
Still, Manifold Heights has struggled all year. To cause an upset it will need to seriously improve on its recent performances, so Marshall should be able to still walk away with six points to keep its season alive.
And in division three, St Albans Breakwater has upset Bannockburn with a stunning victory, which also effectively ended Geelong West's finals hopes.
The Super Saints were asked to bat first and posted a very competitive 206, Adam Hausler (36) top-scoring at the top of the order before tail-enders Josh Warrington (35) and Sean Bogan (14) added a crucial 49 for the last wicket.
In reply, the Tigers' top order was decimated by Bogan (3/29) and Hausler (2/44), although it was Jake Spalding (5/20) who put the icing on the cake as his side romped to a very important 63-run win.
While this game was played over last weekend due to ground scheduling issues, the other games in the division will proceed this weekend in the knowledge that, barring an unforeseeable outright win to someone, the final four is set.