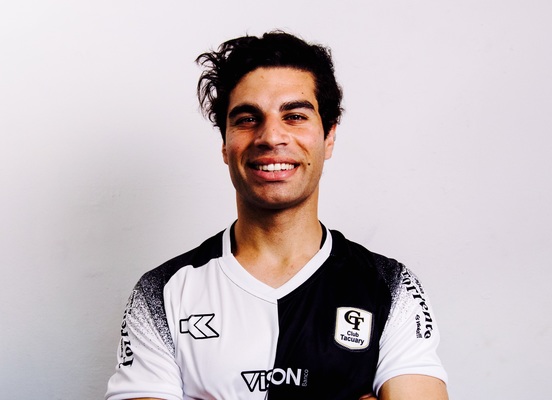 by Luke Voogt
Geelong soccer player Lelo Sejean has scored a promotion to Paraguay's second-best national competition after his new club moved up a league.
The 29-year-old winger continues his climb up the Paraguayan football ladder after he began playing in the country's fourth division in 2013.
He has jumped between clubs and leagues since, before transferring to Tacuary FBC last year, which scored a promotion after placing second in the soccer-mad country's third division.
"The promotion marks an achievement for me of escalating up Paraguay's football pyramid," he said.
"I've been privileged to have the opportunity to live my dream as a soccer player, but I've been even more privileged to have the support of my family and friends around me in Australia and in Paraguay."
The club is based in Asunción, the capital city of Paraguay.
Sejean also hopes for a green and gold debut when Australia plays in the 2020 Copa America in June.
The Socceroos accepted an invitation recently to play in the South American international tournament for the first time in its 103-year history.
His management contacted Football Federation Australia's national men's team manager Joel Freeme in hope of him being considered for the Copa America squad.
Sejean ultimately dreams of representing Australia at the 2020 Olympics and the 2022 FIFA World Cup.
He also competes as an elite javelin thrower, teaches English and models in his adopted home country.
"I speak Paraguay's language, Guaraní, as well as Spanish, and previously taught English at schools in Ciudad del Este and here in Asunción," he said.