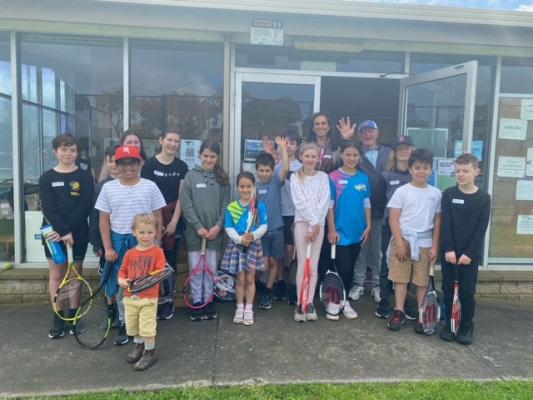 Donna Schoenmaekers
With the senior and junior draws now finalised, teams will be keen to see who they will be up against this summer season.
Highton will be looking for a better year than last with its 13 junior and nine senior teams.
The 2019-20 scoreboard was disappointing for Highton with only a handful of teams making finals, and only two making grand finals, without being able to get over the line.
Near neighbour Wandana Heights will also be well represented with 14 junior and 11 senior teams.
With a great spread of grades through the competitions it will be good to watch how the juniors have improved from last year, and with three teams in Senior Section 3 Mixed, whether they can dominate the section, as they did Section 4 Mixed last summer.
St Mary's continues to produce a good number of junior teams which are working their way up the section list, and two new teams joining the Green Ball ranks.
The runner-up from Seniors Section 5 Mixed will be back again in the afternoons having moved up to Section 4 to test its skills at a higher level.
Geelong East Uniting has added a mixed team to its two men's teams in the senior ranks, after only fielding men's teams for the previous two summers.
Last summer's Section 3 Men runner up will be facing tougher competition in Section 2, while with a change of personnel the previous Section 4 team will line up in Section 5.
St Albans and Sutherlands Creek are back with their usual teams again this summer.
St Albans will be liking its chances in Section 2 Mixed, while Sutherlands Creek will be hoping to improve on its third place from last year's Section 8 Mixed finals series.
Leopold Tennis Club has a bumper summer season planned for junior competition with seven junior teams, including three new teams entered at beginner level, and two senior teams.
The club attributes this substantial increase on previous seasons to new families moving to the area and the excellent coaching by club coaches Ry Davies and Karen Filippou.
Leopold has also partnered with neighbour Moolap to form a combined Green Ball team.
Moolap junior co-ordinator Phil Hunt has been instrumental and inspirational in keeping the kids interested in tennis and ready for competition, by having regular practice sessions on Saturday mornings – lockdown permitting!
This will have them well prepared for the season ahead.
On the seniors front, Moolap has five teams entered, three men's and two mixed, with a change up to the combinations of each.
We will have to watch and see how these changes pan out.