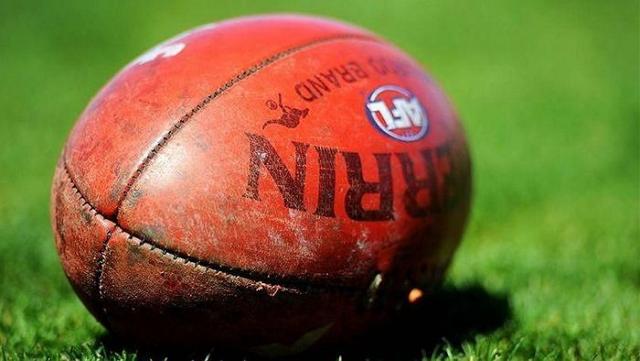 Matt Hewson
East Geelong Eagles coach Ben Boseley had one goal for his side's 2022 season – to improve on last year's fifth position finish – and he believes his side is well on track to do so.
After winning 18.10 (118) to 15.10 (100) away against Winchelsea on Saturday the Eagles sit in third position with eight victories from their first 10 games, equalling their wins from the shortened 2021 season.
"Last year was the second time we'd played finals in a long time, so this season was about building on the foundations that we've set up at the club in the past couple of years," Boseley said.
"We thought that last year, at our best, we were a pretty hard team to play against, so we wanted to solidify that through this year.
"We're still developing, but we're in a pretty good position. We've only lost two games, and both of those by under four points, so we know we're thereabouts.
"At the same time, there's a lot to work on, we're still a developing and emergent team."
East Geelong made a significant number of additions to its roster in the off-season, bringing in ex-VFL player Tom Maas as playing assistant coach, prolific goal-scorers Zac Smith and Jake Watson-Serle, and Ruben Vesikuru and Billy Andrew as small forwards or in the midfield.
"We isolated a few players heading into the preseason that we wanted to recruit and managed to bring them in," Boseley said.
"They've been wonderful for us, really strengthened both our starting team and also our depth.
"Those players have really helped us bridge the gap between us and teams like Inverleigh and Bannockburn."
The Eagles' offensive capabilities were on display on the weekend against Winchelsea, Boseley's side kicking nine goals in the first period to take a stranglehold on the match.
New recruits Smith and Vesikuru added four goals each to the visitors' eventual tally of 18 goals, as did Brent McGrath.
Boseley said he was pleased with the win despite his side allowing the Blues to get back in the contest and kick seven goals in the final term to finish just three goals behind.
"It was a really encouraging performance, but I think we were all disappointed to get 100 points kicked against us," he said.
"Normally we're a really good, well-structured defensive team, so whether it was that the players felt the game was done and maybe slackened off with some of their defensive efforts, I'm not sure.
"But to Winch's credit, they really kept the game alive and took their chances in the last 15 to 20 minutes."
The Eagles will face a serious test this weekend when they travel to Bannockburn to face the second-placed Tigers on their home turf.
"They've been the benchmark of the competition, along with Inverleigh, for many years. They're a hard, experienced team, and they pride themselves on their contested ball, so fundamentally we'll need to beat them at the contest," Boseley said.
"They've got some really high-calibre players, but we look forward to challenging ourselves against the best.
"Clearly we want to keep winning and put ourselves in a good position come the end of the season, whether that's first, second, third or whatever. But I don't want to look too far ahead past Bannockburn, because we know they'll provide a great contest for us."