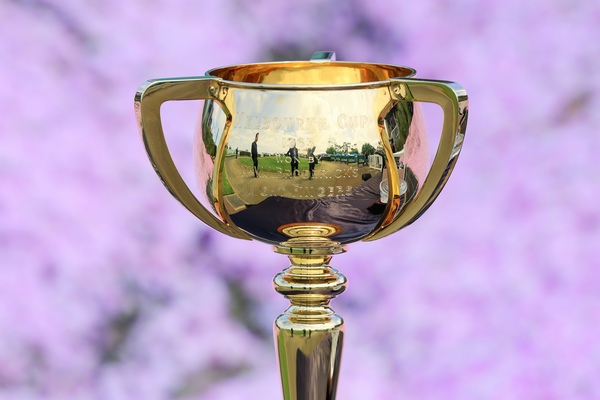 Ash Bolt
A Victorian senator has labelled the decision not to allow crowds at tomorrow's Geelong Cup as "blatant discrimination".
Geelong-based Senator Sarah Henderson said the decision to not allow any spectators at the meet was disappointing and would have a significant financial impact on the region.
"The state government's decision to lock out spectators from the Geelong Cup, whilst allowing 10,000 people to attend the Melbourne Cup, is another cruel blow for regional Victoria," she said.
"With almost 75 per cent of the eligible Geelong population fully vaccinated, the Geelong Cup crowd ban is blatant discrimination.
"The Geelong Cup ordinarily attracts between 12,000 to 15,000 spectators so this will cost our local economy dearly."
Ms Henderson said with restrictions set to ease this week, there needed to be more done to support events in regional Victoria.
"The Geelong Racing Club could have run a fabulous COVIDsafe event but instead the race track will be deserted," she said.
Western Victoria MP Bev McArthur said it was particularly disappointing considering public gathering sizes would increase just days after the cup meet.
"Last week, as part of a trial, 300 fully vaccinated people went to the races in Warrnambool," she said.
"And on Friday, just 48 hours after the silence of the Geelong race crowd, 500 people will be able to eat outside at pubs and restaurants.
"And to top it off, Geelong has more than 95 per cent of its population with the first dose of a vaccine, and nearly 75 per cent double vaccinated."
Tomorrow will be the second year in a row without a crowd at the Geelong Cup.
The Geelong Racing Club said last month it was "disappointed" to not be allowed crowds.
"It will be hard to see this huge community event supported by GRC members, sponsors and racing enthusiasts, the business community of Geelong, horse owners and trainers from around the world without crowds for a second year," the club wrote on Facebook.
Large-scale public gatherings have been banned under the current COVID-19 restrictions, with crowds expected to be allowed back at the races when the state hits its 80 per cent vaccination target, just ahead of the Melbourne Cup next month.
While there won't be crowds, the races will still go ahead tomorrow with the feature race being the Group 3 Geelong Cup.
Geelong Racing Club chief executive Luke Rayner said he was expecting a "really good day" of races.
"Without the crowds it has become a racing-focused event and we've been well supported," he said.
"The track looks good, we've got capacity fields, so I'm expecting it will be a good day of races.
"It's disappointing we can't have crowds, but we're encouraging fans to watch the races from home and enjoy the day.
"Hopefully we'll be able to see crowds back again for next year's cup.
"We'll be able to welcome crowds back from November 6 and we have a stack of racing over the pre-Christmas period and into January, so we hope to see people come and socialise and get back to the races then.
"It's just unfortunate with the timing on the roadmap that we fell just before crowds were allowed … but we'll keep on keeping on."