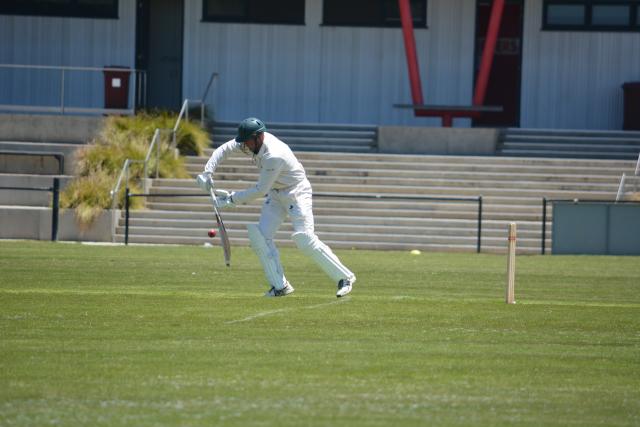 Justin Flynn
It may be called the Bellarine Peninsula Cricket Association, but it will be an all Surf Coast A1 Grade final at Inverleigh tomorrow.
The competition's benchmark, Anglesea, takes on Jan Juc for the second consecutive season and although the two clubs are rivals, there is a lot of mutual respect.
"We get on really well," Anglesea skipper Ned Cooper said.
"We've been the top two sides the last two years and played off in the granny last year. Once we cross the line on the field, there's no love lost, but we definitely get along well after the game and when we cross paths socially."
Jan Juc captain Jordy Graham said: "I like the way they go about it.
"They're not your mates when you're out there, they're tough but they are the first ones to put it all aside once it's finished.
"They beat us last year and they all put their medals away and came straight in and had a beer with us."
Jan Juc will be without punishing opener Iva Priest, who will attend his brother's wedding. Mark Zahra will take his place.
Anglesea will take the same XI that thrashed Ocean Grove in the semi.
The unbeaten Seas will head into the game as overwhelming favourites, but Cooper said that didn't mean there won't be nerves.
"Anyone who has played in a grand final is going to be nervous and if you're not, then there's probably something wrong," he said.
"It's just about going back to what we've done throughout the season and hopefully we can execute that and come away with the chocolates."
Graham conceded favouritism, but also said most of the pressure will be on Anglesea.
"They will go in expecting to win and their crowd and supporters expect them to win," he said.
"We're going in with the attitude that we have nothing to lose and we'll throw our best shot at them and hopefully it comes off."
The A2 Grade final will be fought out between Drysdale and Armstrong Creek at Collendina. The winner will earn promotion to A1 Grade next season.