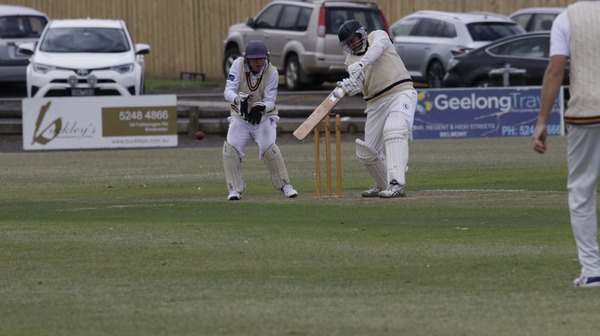 By Luke Voogt
Geelong Cricket Association (GCA) is "ready" to begin the 2020/21 season on October 17 or 24 pending final approval from health authorities, according to secretary Peter Edwards.
"We're ready to go from the 24th or, if possible, the 17th," Mr Edwards told the Independent today.
"That date is dependent on the clubs having their COVID-safe plans into council. All the clubs are raring to go, my phone's copped an absolute hiding today.
"We just need the final sign off."
Mr Edwards said the association met on Wednesday night and that Cricket Victoria and Sports and Recreation Victoria had developed a plan for the return of cricket across the state.
But the organisations were waiting for final approval from DHHS, which Mr Edwards expected to occur tomorrow.
"If they've assessed the risk as low, then we're happy to progress.
"We just have to wait until the announcement comes and then hopefully [clubs] can start training next week."
GCA was awaiting confirmation from DHHS on whether current 10-person limits on outdoor groups applied to non-contact sport or not, Mr Edwards said.
Cricket requires a total of 15 – two batsmen, 11 fielders and two umpires – on the oval at once. Cricket ovals range in size but are normally about 1.6 hectares or more in area.
"The sign off is about the number of people that can actually play at once," Mr Edwards said.
If the season goes ahead in October, it will be one-day cricket only, he said.
"In the event that we have a third wave [of COVID-19], the goal is to get a full round of cricket in before the Christmas break.
"We will see if we can fit in some two-day cricket after Christmas."
Mr Edwards said players would not be allowed to use saliva to shine the ball and would likely have to wear masks if not on the field of play.
GCA planned to play cricket on October 24, the date of the AFL Grand Final, given the nation-stopping match would be played at night this year, Mr Edwards said.