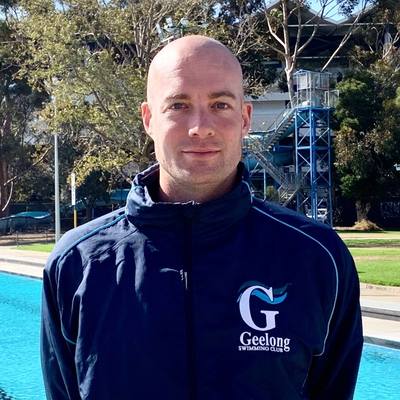 Former Australian team swimmer Sam Ashby, who competed at the 2011 World Championship, has taken over as Geelong Swimming Club's new head coach.
The club recently appointed Ashby to take the club to the "next level", following a six-month succession plan, its president Glenn Benson explained.
"Sam is right up there amongst the best," Benson said.
"(His appointment) will help us to achieve several of our strategic objectives such as create a culture of excellence and success, and a high level of swimmer performance."
The appointment of the former Dolphin coincided with him taking on the role of Victorian State Country Squad's head coach.
During a transition period Ashby completely overhauled Geelong Swimming Club's squad system and appointed new coaches, Benson said.
"The end result is we now have a squad structure which caters for a wider variety of competitive swimmers."
Ashby would help the club in its aim to lift its statewide ranking from 10th to 5th and become the best swimming club in regional Victoria, Benson said.
One of the club's recent innovations included a new cross-competitive squad for athletes in sports with a swimming component, like triathlon or water polo, he said.
"Our vision for the Geelong Swimming Club is that it will be widely recognized as the premier swimming club in regional Victoria, known for its performance, participation pathways (and) its commitment to excellence."
The high profile coach comes to the club after making the Dolphins squad in his early 20s and representing Australia at the 2011 World Championships in 100m butterfly.
He was a medalist in breaststroke at 13 and at 16 he represented Australia in the Junior PanPac Games.
Having previously coached at Melbourne clubs MLC Aquatic and Ivanhoe, Ashby was excited about the next chapter of his coaching career.
"I couldn't be more excited and ready to lead Geelong Swimming Club," he said.
"The team of coaches we have is incredible, with experience from all walks of life brought together by a common passion for competitive swimming.
"Our swimmers are energetic and dedicated with big dreams. The coaches and I look forward to helping them achieve their aspirations."