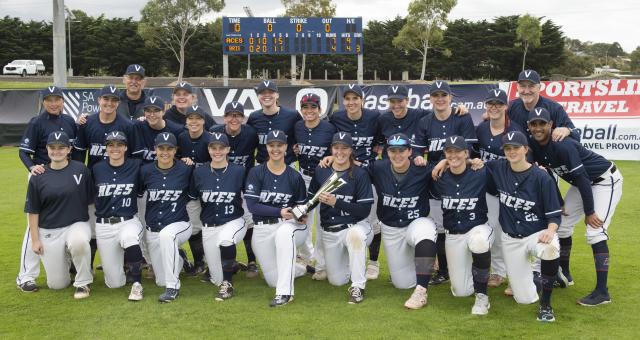 Ash Bolt
Geelong has played host to Australia's best female baseball players, hosting the 2022 Australian Women's Baseball Showcase last week.
Teams representing the Victoria Aces, Brisbane Bandits and Adelaide Giants all took to the Geelong Baseball Centre in Grovedale from Thursday, May 5 to Sunday, May 8 for the tournament.
Along with Australia's leading players, including local pitching legend Genevieve Beacom, seven internationals from Canada, Japan and the United States were drafted into the teams, giving fans the chance to see some of the top players in the world competing.
After four days of competition, the Victoria Aces were victorious in Sunday's final, winning 7-4 in the final over Brisbane to be crowned champions.
Brisbane finished top of the ladder with three wins from its four group games, while Victoria also qualified for the final with two wins.
Morgan Doty lead the scoring for the Aces with a solo home run in the second inning, before Brisbane immediately took the lead with two runs.
The Aces added a second run in the fourth inning, but Brisbane again immediately added another of its own to jump to a 3-2 lead.
But a fifth-inning rally saw the Aces take control of the game.
Taylah Welch's two-out RBI-single put Victoria on top after an Anna Kimbrell sacrifice fly tied the contest in the top of the fifth.
The two most recent Australian Women's Baseball Championship most valuable players Bronwyn Gell and Abbey Kelly then added insurance with singles.
Doty was then hit by a pitch with the bases-loaded to make it 7-3 as the Aces batted around.
Pitcher Jess Johnson shut the door in the bottom of the fifth but not without a scare, as Brisbane's Jordan Richardson launched a solo homer to start the home half of the inning.
But Brisbane couldn't add any more runs, as the Aces closed out the win.
This competition is an important pathway to selection for the national team, which is currently ranked eighth in the world and has its sights on a medal run at the next World Cup.
It was also designed to raise the profile of the women's game, with the goal of establishing a professional women's league in Australia.