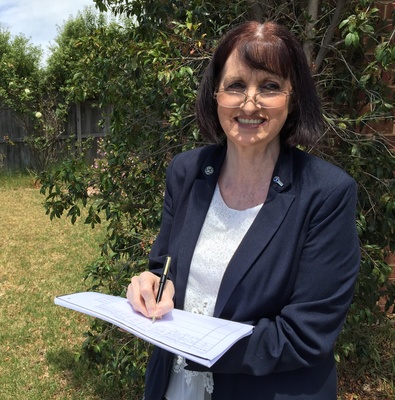 By Gill Cooper
Two Geelong sporting officials are among the grassroots heroes and elite athletes to make the finals of the 2018 Victorian Sport Awards.
Each year the awards honour those who have made an outstanding contribution to sport as athletes, coaches, administrators and volunteers from across the state.
Newtown resident Peter Cramp, from Geelong Touch Football Association, and Grovedale's Jenny Forssman, of Gymnastics Victoria, are local finalists in the Community Official of the Year Award.
Jenny is an advanced women's artistic gymnastics judge and began her officiating career in 2007.
For the past 11 years, she has served the community through officiating at local, state and national events.
Jenny also began mentoring young gymnastics officials at local community clubs last year.
She is an advocate for inclusion and is an active member of the Barwon Region Special Olympics, and has played a significant role in the development of the Special Olympics gymnastics in Geelong.
Jenny says her nomination by Gymnastics Victoria came as a complete surprise to her when announced in December.
"I was totally shocked to read my name listed with Olympians and people of such high calibre," she said.
"I'm very passionate about Special Olympics and gymnastics and this award nomination provides great recognition for the sport!"
Jenny started judging competitive gymnastics at Geelong Gymnastics College, later Aerosport and Geelong YMCA.
She first got involved waiting as her daughter Samantha trained and competed in gymnastics.
"I was watching anyway, so I thought I could go on to judging and combine both," Jenny said.
"Sitting there judging gymnastics and adding up the scores on paper or entering them on a computer is certainly not glamorous.
"I volunteer for the love of the sport."
Jenny and husband Fred are also supporting their 23-year-old son Patrick, who will compete in gymnastics in the 2019 Special Olympics World Games.
The other local contender for Community Official of the Year is referee coordinator Peter Cramp, who officiates across state and national competitions including the Victorian Touch Football League and the Western Australia and New South Wales Cup.
Geelong Touch Football Association thanked him via their Facebook page for his efforts with the organisation over the past 20 years and recognised his personal achievements in refereeing tournaments.
Peter runs several referee courses for new referees and focuses on upskilling new and young referees.
He told the Indy earlier this week he felt "honoured and humbled to be nominated as a finalist".
Winners from 20 categories of the 2018 Victorian Sport Awards will be announced on 20 February.