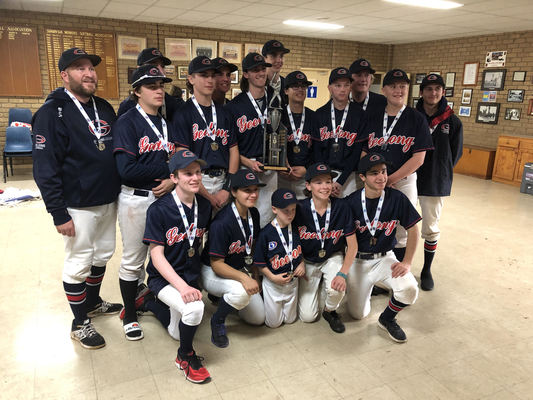 By Natalee Kerr
A Geelong team has claimed victory at the U18 State Winter Baseball Championships for the first time in seven years.
Geelong impressed with an undefeated record as five teams from around the state competed at the event at Mildura on the weekend.
The team's executive officer Scott Lappin said it was "remarkable" to see the "impressive" teamwork displayed.
"The way they came together for the tournament was unbelievable, the level of comradery, respect and support shown between them was just great," he said.
Thirteen local players aged 15 to 17 were selected from a series of try-outs to represent the Geelong team, Lappin said.
"We had one young lady in our team and she was great," he said.
"I think about every club had one or two girls in their team, the girls love it and are really into it."
Although familiar to each other through the league and regular season, it was the first time the group played together, Lappin said.
"For a group that haven't played with each other for that long, how they played as a team on the weekend is an absolute credit to them," he said.
Geelong dominated from the opening round banking two big wins on the first day, 17 runs to two against Sunraysia and then 10 runs to zero runs against Ringwood.
Despite the weather taking a turn on Sunday they continued their winning streak posting a victory against Latrobe Valley, five runs to two.
The final game against Dandenong was then called off, but with an undefeated record Geelong were crowned champions.
Seventeen-year-old Josh Byrne was selected as Geelong's all-star player.
Lappin said the championship was a "great win" for the Geelong community.
"Baseball is a game that doesn't get a lot of recognition like other sports," he said.
"But Geelong has a lot of rich history with baseball, so it's great to see these young talented players achieving great things like this."