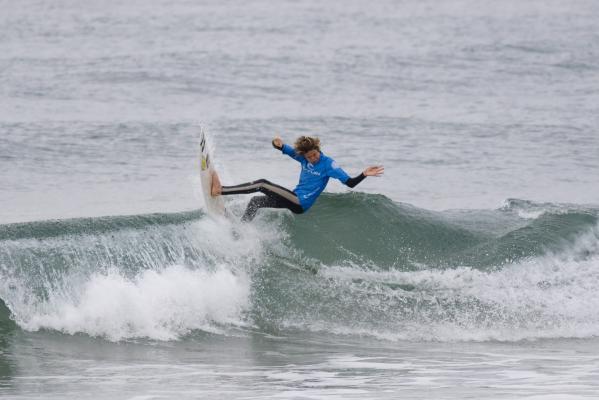 By Luke Voogt
Organisers have postponed the Victorian Gromsearch finals amid the state's ongoing COVID-19 restrictions.
Surfing Victoria on Tuesday announced it had postponed the event, initially scheduled to take place at Jan Jun on September 18-19, following discussions with chief sponsor Rip Curl.
"We are sad to have to postpone a big event on the Victorian calendar," Surfing Victoria chief executive Adam Robertson said.
"However with the continued COVID-19 restrictions it won't be possible to run an event that includes all Victorian groms.
"We appreciate the patience and understanding from competitors and parents and look forward to hosting the Rip Curl GromSearch at Jan Juc in the future."
Rip Curl event manager Mark Flanagan echoed the sentiment.
"We don't want to run the Rip Curl GromSearch if travel is prohibited from around Victoria," he said.
"We respect the relevant COVID regulations and will try and find an alternative date when we can run the event."
Surfing Victoria plans to announce new dates in coming weeks, with the Australian GromSearch national final now set to take place in 2022.
The series provides the opportunity for grommets to surf with competitors from around the country and develop their game.
As participants progress through to the national finals, they test their skills against Australia's best, gaining valuable experience competing against elite-level talent and a chance to compete in the Gromsearch International.
The top six surfers of the final 2019 men's World Surf League (WSL) rankings were all former GromSearch finalists, while in the women's competition Gromsearch competitors have won the past 13 world titles.
Current WSL competitors that were GromSearch finalists include Tyler Wright, Steph Gilmore, Sally Fitgibbons, Owen Wright, Gabriel Medina and Filipe Toledo.