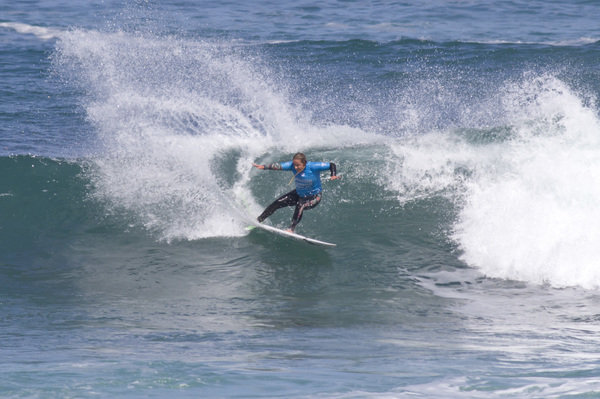 Jan Juc teen India Robinson has taken her largest step yet toward professional surfing's highest level with a maiden victory in the sport's World Qualifying Series.
Robinson beat New South Wales' Sophia Fulton in the final of the Phillip Island Pro in excellent surf on Sunday.
A large swell prompted organisers to run the event at the island's famous Penguin Parade, where Robinson starred on the clean, right-breaking waves.
"I'm so excited and overwhelmed," she said.
"I had an absolute dream heat finding the best waves and my boards felt great."
"It's incredible to win so close to home and be staying with close friends on Phillip Island. The support I got was amazing. I'm looking forward to competing at Port Stephens next week and have a lot more confidence after this heat win."
Robinson amassed a heat total of 18.05 out of a possible 20 in the opening half of the final, making the task of winning almost insurmountable for Fulton. The runner-up finished with a score of 11.20.
The win lifted Robinson two spots to number 24 on the tour ahead of the final event at Port Stephens, with the series providing points to qualify for the World Championship tour.
The win at Phillip Island followed Robinson's quarterfinal finish at the Florida Pro earlier this year.