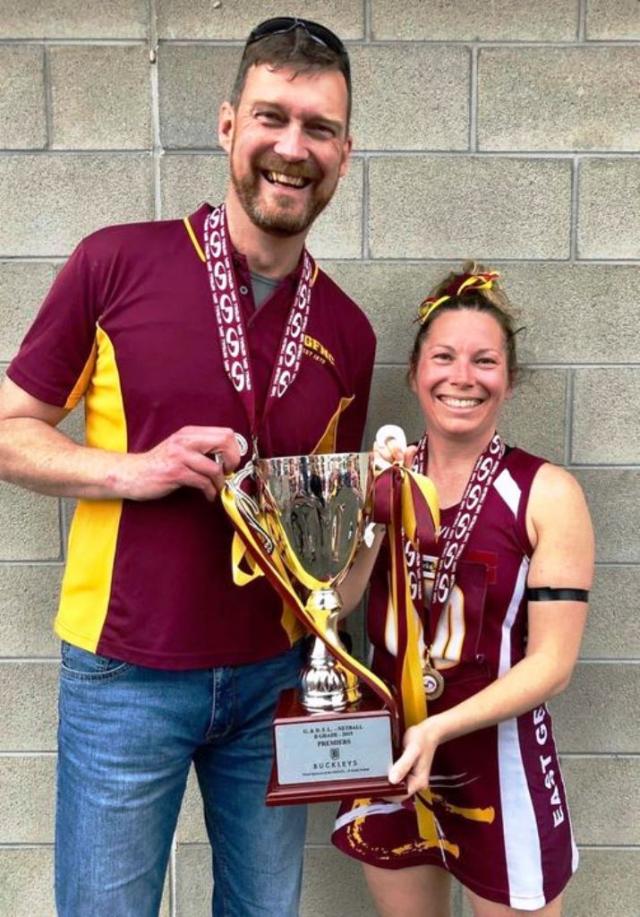 By Justin Flynn
East Geelong continued its push for the minor premiership with a hard-fought win against Thomson in the penultimate round of Geelong District Netball Association on Saturday.
The Eagles sit a game behind top side Winchelsea, but have a superior percentage.
If Winch slips up in the final two rounds, East Geelong is poised to take top spot and the week's rest in the first round of the finals.
But coach Justine Radford isn't overly keen on claiming the minor premiership, although if it comes her way, she won't knock it back.
"To be perfectly honest, first place is not super helpful," she said.
"It's a great accolade and something to be proud of and whoever gets it should be proud, but I think it's important for the girls to have that experience in the first week of finals with a finals crowd.
"We're just happy to be in the top five. If we finish second or third or first, we're happy to be there."
The Eagles defeated third placed Thomson, 43 to 31 on the weekend, increasing their lead slightly at each break after being four goals up at quarter time.
The versatile Ash Cushion was best on court, excelling in a variety of positions from wing attack, goal attack and goal defence.
"It was definitely really important to have Ash with us on the weekend," Radford said.
"Steph (Boyce) had a niggle in her knee and didn't play the second half so it was good to have Ash there.
"It doesn't seem to matter where I place her, she just gets the job done."
Alanna Cottrill and Claudia Cook controlled centre court and gave their goalers plenty of opportunities while Molly Neeson was superb in defence.
"The girls (Cottrill and Cook) really stood up and they took the intensity from Thomson and flourished in a four-quarter effort," Radford said.
"Molly is going from strength as the season goes on. She's consistent, has a great reach over the ball and is one of our most determined players."
East Geelong will start favourites in its final two games. The Eagles host ninth placed Inverleigh tomorrow and finish with sixth placed Corio in the final game in what will be a tough task against one of the in-form sides of the competition.
Winch meets seventh placed North Geelong and then fourth placed Werribee Centrals.
"We're very fortunate in both A and B Grade to come up against tough opposition," Radford said.
"The gap between top and around seventh or eighth is really closing."