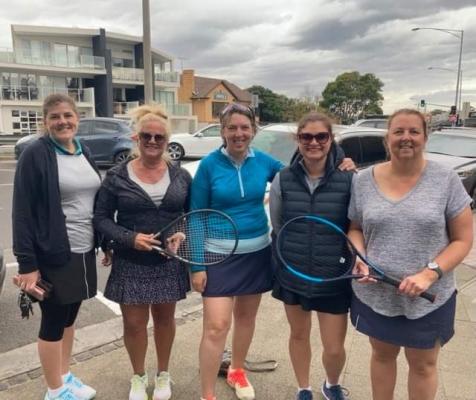 Geelong's midweek ladies tennis finals could resume next Tuesday after state government's latest snap lockdown halted competition this week.
Preliminary finals will go ahead next Tuesday, June 8, if state government eases restrictions in regional Victoria, according to Tennis Geelong.
"Fortunately, the season can be pushed back one week," Tennis Geelong president Donna Schoenmaekers said on Wednesday.
"But it will be a waiting game to see if the prelims will go ahead.
"The competition was feeling a sense of déjà vu, as Summer and Winter seasons in 2020 were incomplete due to COVID, so the idea of [this] season heading the same way has all the ladies nervous."
If play goes ahead, Section 7 will be a match to watch, with Barwon Heads White and Blue both meeting at home.
Only two and three games separated both teams in their two clashes during the home and away season.
Kimberley Pate was the difference for White taking her three sets in round 1, while Maura Sweet did the same for Blue in Round 8.
Moolap and Grovedale both have current form over St Mary's in Sections 8 and 9 with wins in their last meetings, while Wandana Heights (Section 1), Portarlington (Section 4), Anglesea (Section 6) and Barwon Heads Blue (Section 7) have also triumphed this season over their forthcoming opponents.
Ocean Grove in Section 5 would also like their chances against Surfcoast, with both home and away matches tied at three sets all with only one and two games the difference in each match.
If COVID-19 restrictions cause the cancellation of the preliminary finals next week, the ladder leader and the runner up will face off in the each section's grand final on June 15.
This would essentially be a replay of the first semi-final of each section, with third- and fourth-placed teams that won semi-finals losing their chance to make the grand final through the prelims.
In the event that restrictions prevent players from taking to the court on June 15 too, Tennis Geelong will award the premiership to the minor premiers of each section.
Tennis Geelong cancelled round 5 of its junior and senior competitions last Saturday as new COVID-19 cases plunged the state into lockdown.
Those competitions will resume as soon as restrictions allow.