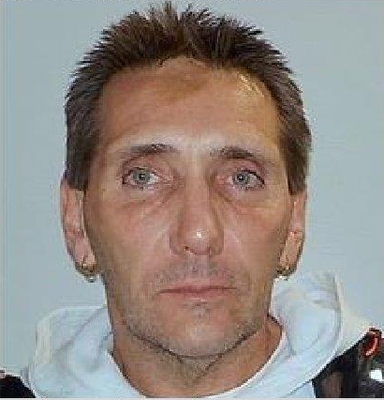 By Luke Voogt
A Bell Post Hill man who allegedly caused a crash killing a 31-week-old unborn child has missed his court date, sparking a police manhunt.
Police released an image of Shane Bausch, 57, on Tuesday after he failed to appear in court on charges from a crash near Bannockburn in March 2016.
Mr Bausch last appeared at Geelong County Court in April where a judge ordered him to stand trial before a jury later this year.
A Victoria Police spokesperson confirmed to the Indy that Mr Bausch had failed to appear in Geelong County Court on serious driving charges related to the fatal crash.
The crash occurred about 4pm on 28 March on Midland Hwy, leaving a 31-year-old Ballarat North woman with serious injuries and killing her unborn child.
Two other children in her car were unharmed.
Mr Bausch appeared at Geelong Magistrates' Court in July, 2016, to face charges of dangerous driving causing serious injury, negligently causing serious injury and dangerous driving.
Police also charged him with failing to give way, drug-driving and failing a drug blood test within three hours of driving.
Mr Bausch avoided a culpable driving charge because under Victorian law a fetus is not recognised as a child until it has breathed.
Police alleged that Mr Bausch drove a Holden Statesman into the side of the victim's vehicle when he turned onto the highway from Clyde Rd.
Mr Bausch later appeared in Geelong County Court on 12 April, 2018, to seek a sentence indication.
The court heard he had ice and other drugs in his system when he allegedly caused the crash, which prosecutors said affected his driving.
But Mr Bausch's defence lawyer argued a doctor's report indicating Mr Bausch's driving was impaired by the drugs was unreliable because the doctor was not a toxicology expert.
The judge adjourned the case and ordered Mr Bausch to stand trial later this year.
A warrant was issued on Tuesday for Mr Bausch's arrest in "relation to serious traffic-related offences", police said.
Police described Mr Bausch as 190cm tall and of thin build, with an olive complexion, brown thinning hair and green eyes and said he frequented Geelong.
Police urged anyone with information on his whereabouts to phone Crime Stoppers on 1800 333 000 or visit www.crimestoppersvic.com.au.