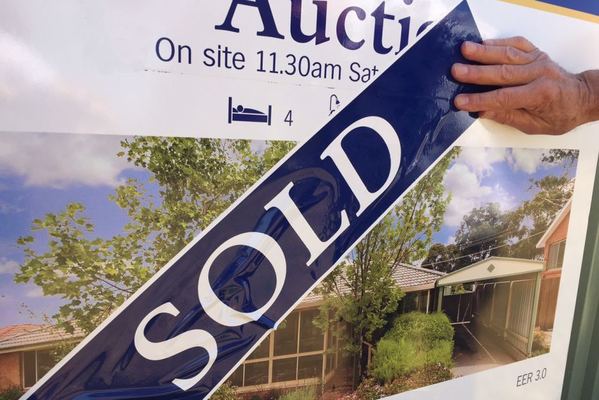 By Luke Voogt
Portarlington, St Albans Park, Drysdale and Manifold Heights have taken the largest annual hit to house prices locally, according to the Real Estate Institute of Victoria.
The suburbs recorded median house price decreases of 15.6, 12.1, 10.1 and 7.1 per cent respectively amid COVID-19 in the 12 months to June.
Of the suburbs that sold 50 or more houses in the 12 months to June, Corio had the largest annual downturn of 5.7 per cent.
Greater Geelong's most expensive suburb, Barwon Heads, recorded a 5.3 per cent annual reduction with median prices dropping under the million-dollar mark to $970,000.
But Newtown and Belmont posted increases of 10.2 and 8.2 per cent since June 2019.
And collectively the Geelong market has withstood the effects of the pandemic with an overall increase of 2.6 per cent.
Over in the Surf Coast, Torquay recorded a healthy annual increase of 5.3 per cent.
East Geelong and Queenscliff, which both sold less than 50 houses in the 12 months, recorded annual increases of 13.8 and 18.7 per cent respectively.
Statewide median house prices have weathered the pandemic so far, with an annual increase of 3.7 per cent, according to REIV chief executive Gil King.
"While there has been a small adjustment from the previous quarter, the market is in much better shape than it was in 2019 across all property types," he said.
"2020 has presented challenges in every respect and these results should provide a great source of confidence for all Victorians.
"Many pundits predicted doom and gloom [with] crashes for Victorian property prices and that just hasn't happened.
"Despite COVID-19, our market is stronger than 2019. Prices haven't tumbled."
Victorian homes are also selling quicker, at an average of 41 days compared to 44 days 12 months prior, according to REIV.
"Any home up for sale in Victoria is swamped with interest from buyers," Mr King said.
"Days on market data for properties sold by private treaty gives an insight into the current buyer demand.
"There remains a considerable interest from buyers despite the state undergoing restrictions due to the pandemic."