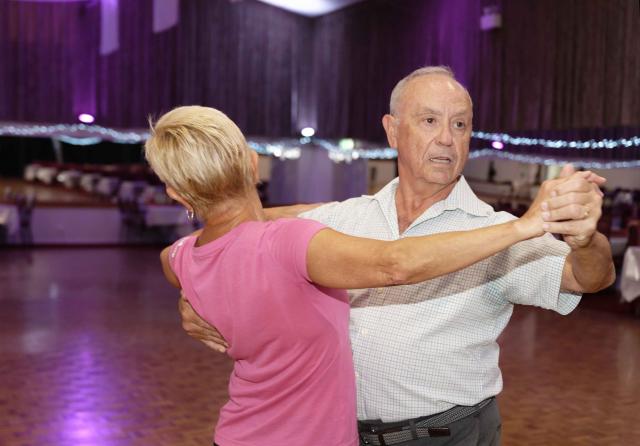 Community groups committed to supporting and improving Greater Geelong's unique natural environment will share in $43,530 in funding to get their projects off the ground.
Council has awarded round two of the 2021-22 Environmental Sustainability Grants, ranging from $850 to $10,000, following recommendations from an independent assessment panel.
Geelong Ballroom Dance Club received a $10,000 grant to power the Hamlyn Heights hall with a 22kW solar system.
A $8580 grant will allow the Batesford, Stonehaven, Fyansford Landcare Group to continue weed control works and revegetation of indigenous plants with community members at the Moorabool River Reserve.
SpringDale Neighbourhood Centre in Drysdale plans to use its $2000 to build Bokashi garden beds, which it will use to educate and encourage community members to recycle their food waste, with Bokashi buckets available for loan.
Other recipients include the Friends of Ramblers Road, Geelong West Community Garden Group, Mark Jukic Ceres Community Association, Springdale Community Garden and the Koala Clancy Foundation.
"I commend the community groups for their passion to enhance our natural environment and drive the environmental sustainability goals of both council and the community," Chair of the Environment portfolio Cr Jim Mason said.
"The initiatives council is funding will make a tangible difference to our region and I thank the groups for their contributions to Greater Geelong."
Councillor Anthony Aitken, Chair of the Finance portfolio said council was proud to support grass-roots groups through the Community Grants program.
"Community groups are volunteer-run on a shoestring budget, which is why we hope these grants will relieve some financial pressure to deliver some very important projects," Cr Aitken said.
"There is more than $9 million in community grants and partnerships allocated in the Proposed 2022-23 Budget, as council sees immense value in investing in our community and supporting community-led projects."
Details on each grant can be found at geelong.link/grant-recipients