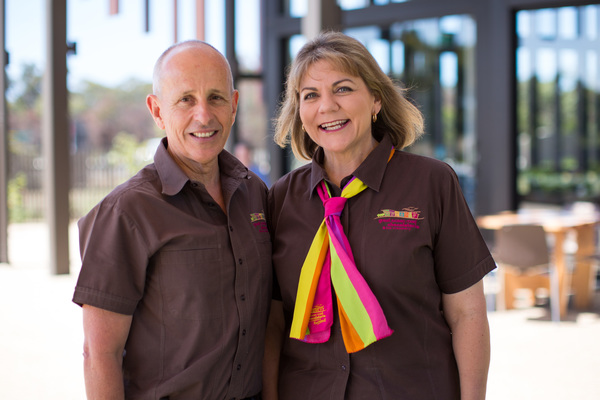 By Gill Cooper
Feeding people's passion for chocolate making, ice cream and sweets and savouries of all sorts has been keeping the team at one coastal business up at all hours this summer.
Executive director of the Great Ocean Road Chocolaterie Ian Neeland said his business had welcomed more than 50,000 visitors during January with numbers up seven per cent on 2018.
"We were delighted to graduate just over 400 kids aged 6-12 years as Junior Chocolatiers this January school holidays," he said.
"Our visitors over the Australia Day weekend were also 14 per cent up over the three days."
Mr Neeland said the business employs 100 locals, "many who are young people making their first entry to the workforce and some motivated middle aged locals returning to the workforce".
"Leanne and I are so proud of our team and GORCI would not be the number one tourism business on the Great Ocean Road without our loyal and hardworking team," he said.
Mr Neeland said a postcode analysis of customers revealed 12 per cent of visitors to the Chocolaterie and Ice Creamery were from overseas and the vast majority from Victoria – particularly Geelong and Surf Coast and Ballarat regions.
"Our locals are our best advocate and spread the word so well – we are extremely grateful."