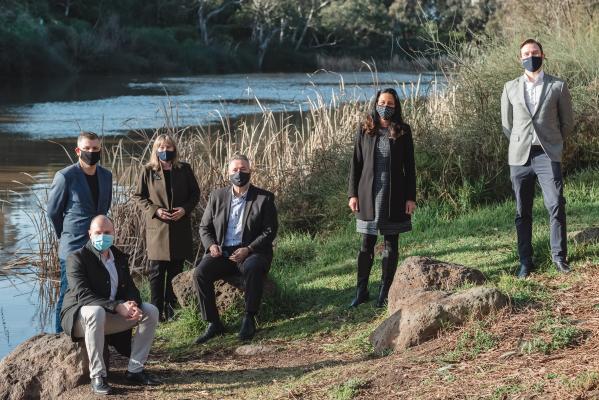 By Luke Voogt
Seven Geelong and Surf Coast projects will receive more than $1.7 million to promote the region in a bid to boost its COVID-19 recovery.
Four local MPs yesterday visited Buckley Falls to announce the funding, part of a $10 million investment in more than 50 projects through state government's Regional Recovery Fund.
A marketing campaign aimed at increasing tourism into Geelong from destinations with flights into Avalon Airport will receive $450,000 following the announcement.
Tourism Greater Geelong and the Bellarine received $200,000 for its Brand Geelong campaign and another $400,000 for its events attraction program.
The Brand Geelong campaign aims to promote the city as a destination to work, live, invest, study and visit, while the events attraction program offers incentives to businesses booking events in region.
Another $400,000 will go toward Great Ocean Road Regional Tourism's program to address hospitably worker shortages due to COVID-19.
Events recovery programs run by Geelong and Surf Coast Shire councils will receive $32,625 each, with another $15,000 for the Borough of Queenscliffe's program.
"This investment will make sure that Geelong and the Surf Coast have the resources they need to move forward and respond quickly to the impacts of the past year," South Barwon MP Darren Cheeseman said.
Lara MP and former tourism and events minister John Eren said the sectors employed thousands of people locally and were worth more than $1 billion to greater Geelong.
The funding also received praise from upper house Labor colleague Gayle Tierney, currently serving as Bellarine MP with Lisa Neville on leave due to illness.
"This is an important, and I know welcomed, funding boost for regions like the Bellarine Peninsula, especially for local tourism and hospitality businesses after meeting the challenges of the last 18 months," she said.
Geelong MP Christine Couzens said: "We are working to ensure our region has the support they need to move beyond last year's challenges and thrive into the future, helping to make it an even better place to live, work, visit and invest".