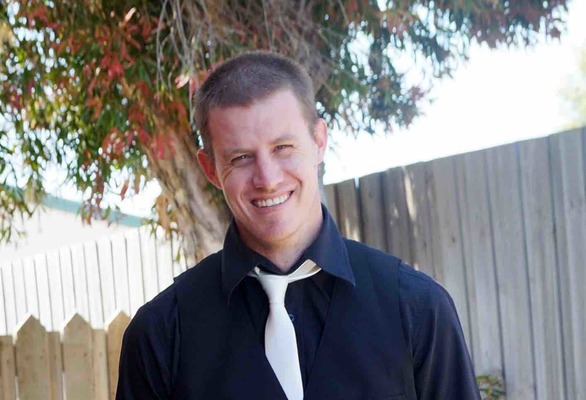 by Luke Voogt
A fundraiser for the children of a man who died of serious burns on Australia Day has raised more than $5000 in just two days.
"This beautiful family have experienced immense tragedy in such a short period of time," campaign organiser Meisha Taumoefolau said.
"The children have lost both mum and dad essentially. At the moment they're just really confused about what's happening and why."
Whittington father Daniel Surtees, 36, died in hospital on Sunday following a fire at Boundary Rd, Whittington, on Saturday night.
Detectives have since charged his wife Angela Surtees, 33, with murder and she is scheduled to face Melbourne Magistrates' Court for a committal hearing in May.
The children were with relatives, whose immediate family had "grown overnight" as a result, according to Ms Taumoefolau, a long-time family friend.
"They need our help," she said.
"All of this money that's being raised is going towards the children's expenses so their lives can get back on track as soon as possible."
Initially the children's carers had been reluctant for friends to start a fundraising page, Ms Taumoefolau said.
"These people who have taken on the care of the children are very selfless people.
"But the community do want to help and people from Geelong are incredibly generous – so we finally convinced them.
"There are a lot of expenses and they need the support of the community just to get things set up for the children."
The children had minimal belongings with them as school recommenced for the year, Ms Taumoefolau said.
The funds would go towards expenses such as counselling, swimming and dance lessons, football registration, education and clothing, she said.
"Let's give to the Surtees family and help these beautiful people raise these gorgeous children, who are hurting."
The family were still in shock but overwhelmed at the incredible support from Geelong locals so far, Ms Taumoefolau said.
She urged people not to speculate online on the circumstances surrounding Mr Surtees' death.
"The (children's) carers are really just trying to protect them from any feedback, gossip or input from the community," she said.
"They just don't need to hear all the stories."
To support the fundraising campaign visit www.gofundme.com/f/help-support-the-surtees-family.