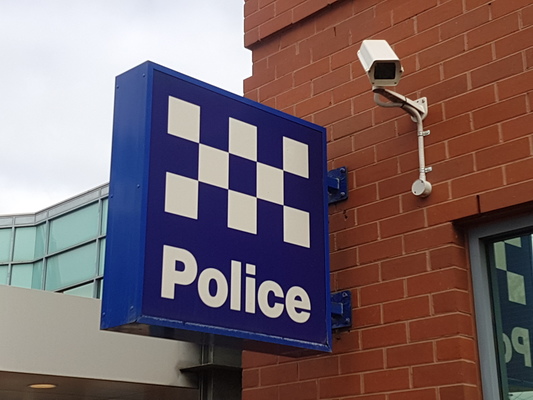 by Luke Voogt
A rider has smashed his motorcycle into "numerous pieces" while doing a mono on one of Geelong's busiest roads, according to police.
Geelong Highway Patrol Sergeant Peter Radford described the 29-year-old Geelong man as a "bloody idiot".
"He has no regard for anyone else let alone himself," he said.
The rider was wearing a helmet, which was a "small mercy", Sgt Radford said.
"He wasn't wearing any (other) safety gear. He'd be feeling the pain now, I'd suggest."
Witnesses saw the man ride the blue Suzuki motorbike on one wheel along Ryrie St outside Geelong High School about 9am on Tuesday, Sgt Radford said.
Witnesses began calling emergency services prior to the crash, he said.
"We haven't estimated any speed yet but I would suggest that he was doing in excess of the speed limit. Preliminary inquiries indicate he was exceeding the speed limit."
The man crashed with a parked car and the motorbike broke into "numerous pieces", Sgt Radford said.
"I would say more than three."
The man then ran into Eastern Park where passers-by "detained" him, according to Sgt Radford.
"They didn't actually jump on him," he said.
"My understanding was his injuries negated him going any further."
Paramedics treated the man for serious hand, arm and leg injuries, Sgt Radford said.
His injuries negated any roadside test but police would examine results from hospital blood tests, he said.
Sgt Radford described the riding as erratic and high-risk, putting many people in danger.
He described the behaviour as "frustrating and disappointing" for police.
Sgt Radford urged any witnesses to phone Crime Stoppers on 1800 333 000 or Geelong Crime Investigation Unit on 5225 3100.