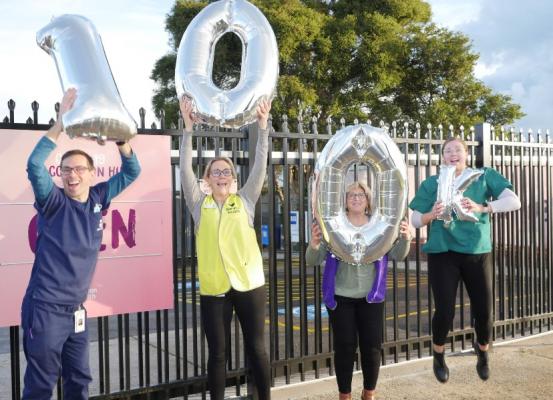 By Luke Voogt
Geelong and Barwon region COVID-19 vaccinations are way ahead of the state average based on the latest population estimates.
Vaccinations in the Barwon South West region reached 100,000 last Friday, at a rate about 52 per cent higher than the state average.
According to a 2020 ABS estimate, the region has a population of 428,551, meaning 23,335 vaccine doses per 100,000 people.
COVID-19 vaccinations state-wide surpassed a million last Friday.
But with Victoria's population at an estimated 6.68 million, this means a much lower vaccination rate of 15,080 doses per 100,000 people.
Barwon South West Public Health Unit director Eugene Athan described the region's 100,000th dose last Friday as an "impressive milestone".
Vaccination clinics in Geelong, Warrnambool, Camperdown, Colac, Timboon and Hamilton, along with general practitioners, had ensured regional communities had access to the program, he said.
Professor Athan revealed the public health unit was now concentrating on second rather than first doses at its mass vaccination hub in Norlane.
"There has been a huge increase in the number of Victorians receiving their first dose of both AstraZeneca and Pfizer vaccines over the past few weeks," he explained.
"This means a large number of people across Victoria are now due for their second dose of both vaccines.
"Because of this we are currently focusing on the delivery of second doses and pausing the availability of all first-dose Pfizer vaccinations at the community vaccination hub.
"This does not affect walk-ins or bookings for AstraZeneca.
"We have AstraZeneca available for those needing their first dose and encourage everyone over the age of 60, who hasn't yet received a vaccination, to come forward as soon as possible to receive a vaccination to protect themselves and their loved ones."
Associate nurse unit manager Alison Mazery was excited to be part of the team that administered the 100,000th dose.
"Knowing that I'm doing my part to help protect our community really makes me proud," she said.
"This has never been done before, so to see the number of people we are vaccinating is really pleasing."
Details: barwonhealth.org.au/coronavirus/booking-a-vaccination