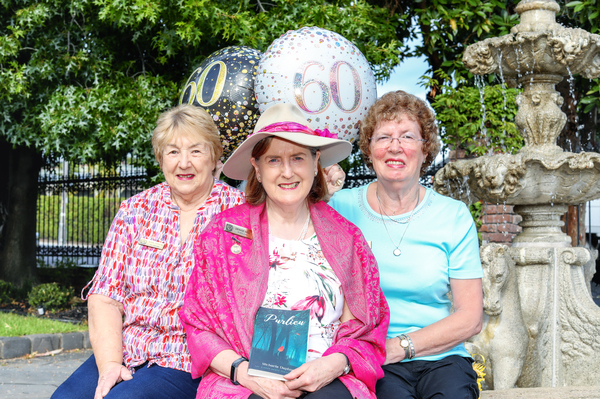 By Luke Voogt
A writer whose abusive relationship inspired her debut fantasy novel will speak at an annual Geelong Soroptimists breakfast ahead of the club's upcoming 60th anniversary.
"I've been thinking about this for quite a few months," said Michaela Daphne, ahead of addressing more than 100 people including several high school groups.
"Just thinking about them in their life stage and what do they need to hear to help equip them?"
Michaela, 30, battled "manipulation" and "gas-lighting" in a relationship straight of high school, which her parents helped her "escape" 18 months later, she said.
She channelled her experience into the journey of main character Evelyn in Purlieu, a novel she had been working on since age 16.
"(After that relationship) I wanted it to have a greater purpose," she said.
"In the story the character experiences severe isolation from her family and friends, and sexual abuse.
"I've drawn upon parts of my own experience and a lot of women that I've spoken to over the years."
After penning short films, scripts and plays, Michaela published the book in 2018.
She hoped to inspire young women to look for "warning signs", choose their partner wisely and not be "so desperate to be loved that they go into it blindly".
But while she could help women, men had an equally important role in preventing domestic violence, she added.
Michaela's message would be "empowering" for the young people attending the breakfast next Thursday in celebration of International Women's Day (Sunday), long-time Soroptimist member Rita Jenkins said.
"We seem to get the need for that message often in our lives – not just in recent events," she said.
To book: www.trybooking.com/BIHAZ More information: www.sigeelong.org.au