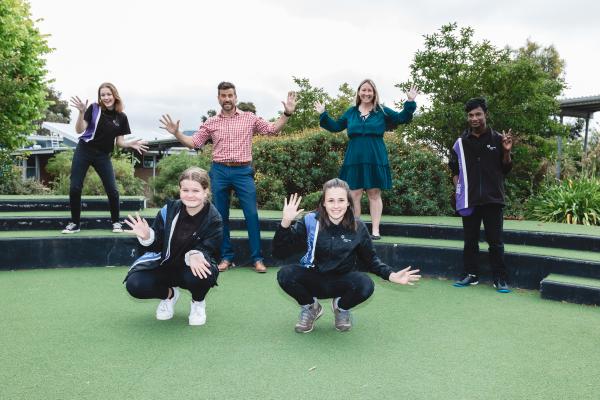 By Luke Voogt
A program that secured $16,000 for Northern Bay College students to deliver 80 community change projects in two years has won a statewide philanthropy award.
This week Philanthropy Australia presented its inaugural community award to Melbourne-based group Kids Thrive for child-led social change program Kids as Catalysts.
Northern Bay year 7 student Hannah O'Brien said she was proud to be part of the award-winning program last year.
"I thought it was impressive," the Corio 13-year-old said.
Hannah's group organised a morning tea providing a safe space for students to discuss gender identity while another group organised a barbecue for a disabled football club.
Over the past two years more than 600 Northern Bay College students had forged partnerships with 50 local community groups through the program, Kids Thrive creative director Andrea Lemon said.
In that time the students secured $16,000 in funding to co-design and deliver more than 80 community change projects benefiting thousands of people in Geelong, Dr Lemon said.
Kids as Catalysts is a social change program designed to equip children aged eight to 12 with real world experience in leading community change.
Kids Thrive has delivered the program in 35 schools since 2011.
"Every single child has a fundamental right to have a voice and to influence their own life and the world they live in," said Liana Buchanan, Victorian principal commissioner for children and young people.
"Kids Thrive brings this right to life for children, and anyone who bears witness to the results can have no doubt – we need child-led change."
Kids Thrive thanked Geelong-based community philanthropy partners Geelong Community Foundation and Give Where You Live Foundation for their support.