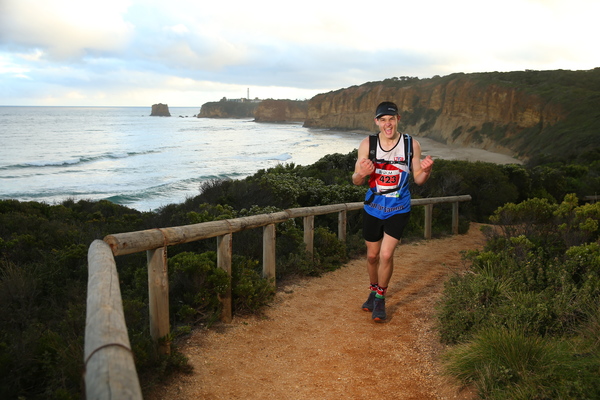 By Natalee Kerr
Torquay teen Shayne McFarland credits "amazing" community support for getting him through a 100km ultramarathon last weekend.
"Seeing the impact I made on people gave me the motivation to keep going," Shayne said.
The 16-year-old ran in the Surf Coast Century last Saturday raising more than $2500 for Heartkids in memory of his cousin Sammy, who died of heart disease in 2017.
"It was one of the best runs I've had all year because I knew this was the race I had to do," he said.
"I kept telling myself I had to enjoy it…the thought of my cousin helped a lot."
Shayne was the youngest runner in the 100km race and placed 68 out of 551 competitors, with a time of 11 hours and 43 minutes.
"I was aiming for 12 but I told myself I would be happy with under 14," he said.
"So I was pretty stoked."
Shayne said he "felt pretty good" during the race until he started cramping at the 50km mark.
"I had this.. like.. shooting pain, so I had to slow down, walk and stretch for a bit," he said.
"The day after I had to use crutches, but my body has been fine since."
His mum Amanda, who ran alongside him for part of the race, said she was inspired by her son.
"No other 16 year old has done it before," Amanda said.
"It takes a lot of effort, commitment, discipline and hard work, so seeing him run so strong made me feel super proud."