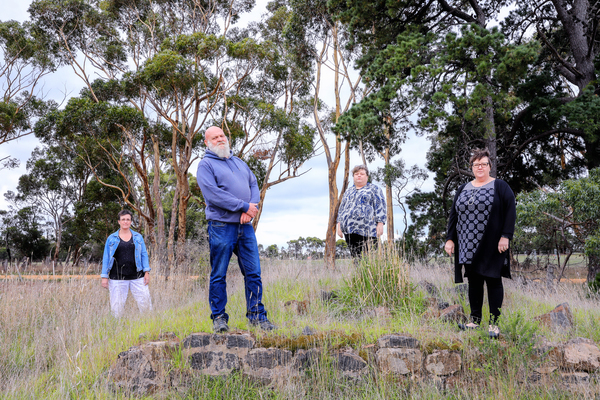 By Luke Voogt
Alcohol and drug addiction kills a Geelong woman "each month", according to those behind a proposal to build a "desperately-needed" women's rehabilitation clinic at Mt Duneed.
Foundation 61 director Rob Lytzki made the "conservative" estimate after Geelong council on Tuesday deferred a decision on the proposed eight-bed clinic to an independent panel.
"Every month this fight goes on another woman loses her battle," he said.
Mr Lytzki said he was "disappointed", despite expecting the deferral, which could delay the project by several months.
When the foundation purchased land for the clinic in June 2018 Mr Lytzki told the Independent he hoped to have it running by mid-2019.
During public advertisement from October 17 to November 25, 2019, council received 38 submissions on the project – 31 objections, four in support and three others.
But Mr Lytzki vowed to "do everything we can" to address the objectors' fears.
He said the clinic would have five staff members who would monitor the eight rehab patients.
Security fences would surround the property and patients would be prohibited from leaving without permission and supervision, or interacting with nearby groups, he said.
Council on Tuesday recommended changes to the proposal, including reducing visiting hours and retaining or offsetting native vegetation.
But Mount Duneed resident Jan Calaby, who submitted a 130-signature petition to council, warned the clinic could attract "undesirable" people.
"We've got no problem with the patients," the Pony Club of Victoria Barwon Zone president said.
"But [Foundation 61's] own documentation says that women who are addicted to drugs and alcohol are often in abusive relationships."
Ms Calaby said the clinic's proximity to Mount Duneed Pony Club could put girls and women at risk from these "undesirable" visitors.
The clinic was more suited to an "urban area" where police could respond sooner to any incident, she said.
The site also had "unique" indigenous vegetation that made it "quite special", Ms Calaby said.
Council has not confirmed when the panel will meet to discuss a proposed planning amendment for the site, because of the uncertainty surrounding coronavirus.