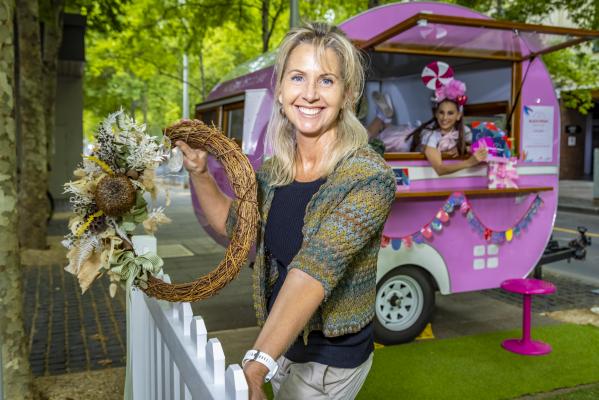 Ash Bolt
Businesses in Central Geelong are preparing for bumper sales for Black Friday and Cyber Monday this weekend.
City of Greater Geelong mayor Stephanie Asher said Love Central Geelong would be offering free entertainment and experiences for shoppers to enjoy over the weekend, as well special offers and bargains at Central Geelong businesses to get visitors back into the CBD.
Among the activities will be wreath-making workshops, goody bags, street performers and yoga in the park sessions.
"Now's the perfect time to kick start your Christmas shopping with this fabulous weekend of sales and fun," Cr Asher said.
"Christmas is the important time of year for retailers so we hope shoppers will visit the sales to grab a bargain while supporting local jobs and businesses."
"We thank everyone in our region who has got the vaccination so that businesses can throw open their doors in time for Christmas celebrations and shopping."
Victorians are forecast to spend $15.4 billion in the pre-Christmas sales period this year – a 1.3 per cent jump on last year and a significant increase on pre-pandemic figures.
Prior to COVID-19, the City's Christmas program generated an estimated $18.5 million in economic activity and attracted more than 330,000 visitors.
Economic development portfolio chairman Peter Murrihy said the removal of caps and density limits for fully vaccinated people made it a great time to enjoy shopping in town.
"Retailers can make up to two thirds of their profits for the year at Christmas so you just can't underestimate the importance of Christmas sales," Cr Murrihy said.
"We'd love to see a post-lockdown bounce in sales for our hard-working retailers."
"Shoppers haven't had the opportunity to visit stores during lockdowns so we want to help them enjoy free entertainment while supporting local jobs and businesses."
Black Friday is on this Friday and Cyber Monday is on Monday, forming Love Central Geelong's Black Friday Festival over the weekend.
Details: centralgeelong.com.au