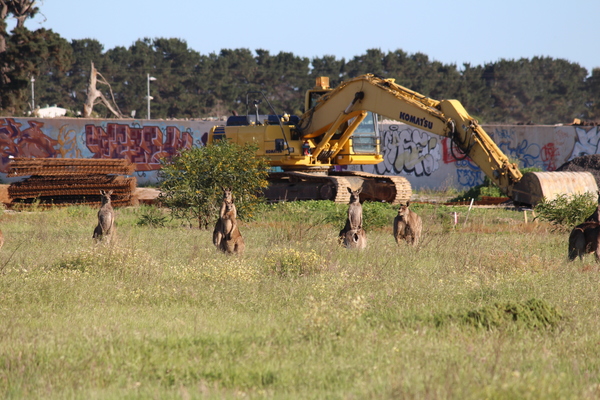 By Natalee Kerr
The Surf Coast Shire has dropped the speed limit on a popular Torquay road in response to a 2760-signature petition.
But the council refused to implement the requested 60km/h speed limit for Messmate Road, between Surf Coast Highway and Coombes Road, enforcing an 80km/h zone instead.
The petition called to reduce the 100km/h speed limit by 40km/h following community concerns over increasing vehicle collisions with kangaroos residing in adjacent paddocks.
But a recent council assessment found lowering the limit by 40km/h would provide "inconsistencies" with the existing network and require "consistent police enforcement".
"Lower inconsistent speed limits may also push vehicles onto other local council roads and increase risk to these roads," the report said.
The council installed kangaroo warning signs along the road last December, as also requested in the petition.
But lead petitioners, Jodie Oliver and Vic Rippon, said in a post on their Wildlife Projects 3228 Facebook page the 80km/h speed limit was "still too high".
Messmate Road had become "a highway for cars" that were constantly "breaking speed limits", Ms Oliver previously told the Independent.
"I've lived around that area for more than 30 years and I've attended numerous pouch-checks and road kill," she said.
She said a local mob of kangaroos were facing a "survival crisis" amid urban sprawl in Torquay encroaching on the hinterland.
Nearby development was forcing kangaroos to frequently jump across the road in search of food and water in surrounding paddocks, according to Ms Oliver.
"These natural corridors have been depleted by development – there's very limited opportunity for roos to move safely around their traditional home range," she said.
"They have no option but to risk their lives among the speeding traffic on surrounding major roads."