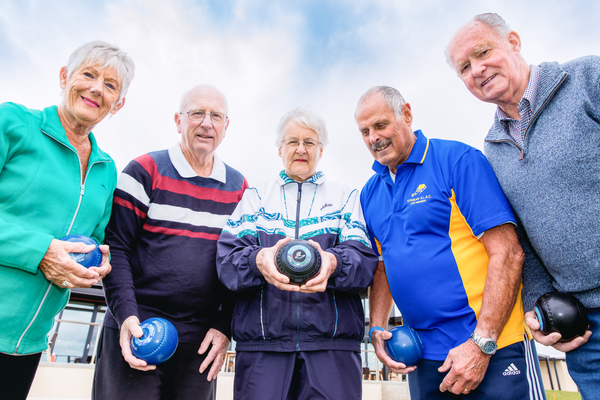 Bowls is the domain of the mentally-tough and competitive, despite most considering it a game for ladies and gentlemen, according to a Geelong-based researcher.
Fraser Carson, from Deakin University's sports research centre at Waurn Ponds, discovered elite bowlers peaked under pressure.
"They see pressure as a challenge and thrive on it," he said.
"Mentally tough individuals remain calm and relaxed, are competitive in many different situations and have lower levels of anxiety."
Dr Carson made the finding during a study profiling the mental skills used by recreational and elite Australian lawn bowlers through an online survey.
"The key difference between the groups is that elite level performers appear to enjoy continually changing environments, they like the challenge of competition," he said.
The research also found elite bowlers had higher levels of self-confidence on and off the green.
"Higher scorers have a strong sense of self-belief and an unshakeable faith that they control their own destiny," Dr Carson said.
"These individuals can remain relatively unaffected by competition or adversity."
He recommended players improve their game by finding a repetitive pre-performance routine that worked for them.
"You want to do the same thing every time you bowl," he said.
He recommended relaxation techniques, noting daily tasks on a phone or notepad before bowling and developing cue words to focus.
Examining a bowl for up to five minutes without being distracted could also help focus on the shot at hand, he said.
Dr Carson will present the findings at Bowls Australia Coaching Conference at Mermaid Beach Bowls Club on 24 to 25 October.