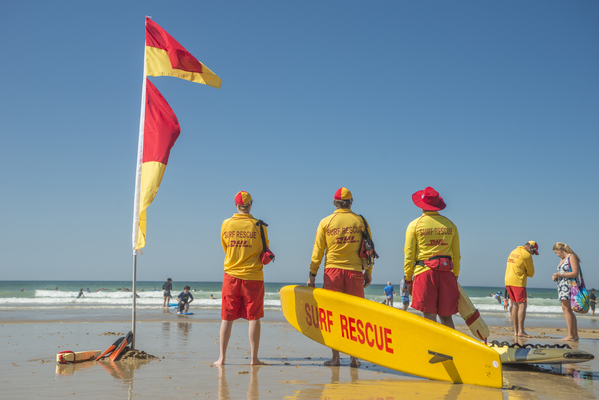 By Luke Voogt
Three people drowned in Geelong and the Surf Coast during one of the deadliest periods on Victorian beaches to date.
Life Saving Victoria's (LSV) 57 volunteer clubs last Sunday took down the red and yellow flags ending the state's longest lifesaving season yet.
Victoria had recorded 52 drownings since July 1, 2020, as the season ended – on track for the highest death toll in 20 years.
All 52 occurred outside of patrol times and locations, according to LSV general manager lifesaving services Liam Krige, who called for the season to be extended permanently.
Mr Krige said LSV completed about 100 more rescues than in 2019-20 due to a $1.7 million state government funding boost that extended the 2020-21 season.
"That's an enormous number of people who may not be here today if we hadn't been able to extend the patrol season by four weeks."
Lifesavers and paid lifeguards rescued 105 people in greater Geelong during the season, with another 103 rescues occurring along the Surf Coast.
Across the state lifesavers completed 600 rescues including 15 rescue helicopter winches.
Rescues in Summer 2020-21
Geelong
Barwon Heads 13th Beach SLSC: 4
Bancoora SLSC: 14
Eastern Beach: 31
Geelong rescue water craft: 13
Ocean Grove SLSC: 7
Point Lonsdale SLSC: 35
RAAFs Beach: 1
Surf Coast
Anglesea SLSC: 9
Fairhaven SLSC: 24
Jan Juc SLSC: 11
Lorne SLSC: 31
Point Roadknight: 1
Surf Coast rescue water craft: 10
Torquay front beach: 2
Torquay surf beach: 15