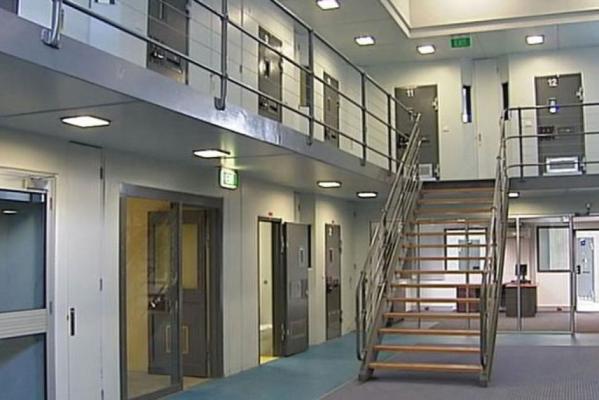 By Luke Voogt
A string of assaults against guards in a single ward at Barwon Prison in "six weeks" has prompted calls for government action to protect jail employees.
Local MP Stuart Grimley demanded state government release yearly figures after saying "a reliable source" had informed him of five assaults in six weeks at the maximum-security prison's Banksia unit.
"Hopefully releasing this information will put pressure on the government to make sure our prison officers are safe," the Torquay-based upper house MP said.
Mr Grimley, a former police officer and state leader for Derryn Hinch's Justice Party, alleged an officer was taken to hospital due to one of these assaults.
State government confirmed five assaults against prison staff had occurred between December 2020 and February 19, 2021, at the Banksia unit.
Inmates assaulted officers in the unit a total of eight times in the year to February 19, but none of the incidents resulted in staff being hospitalised, a government spokesperson said.
"The assaults have ranged from throwing water at an officer to physical contact," the spokesperson said.
Mr Grimley alleged that an inmate, with a significant history of assaulting staff at different locations, was moved from a high-security management unit, to a lower security unit "out of convenience".
"A reliable source believes procedures that mitigate the risks of assault have been deteriorating over the last few years," he said.
"If this is true, a review of these procedures should be taking place."
But state government rejected Mr Grimley's allegation as "simply incorrect".
A government spokesperson said Corrections Victoria would not tolerate violent behaviour and would refer all assaults to Victoria Police.
Along with criminal charges, prisoners could face Corrections Victoria's "tough" internal disciplinary sanctions including fines, loss of privileges or transfer to a more secure unit or prison, the spokesperson said.
Banksia is a management unit for prisoners requiring a higher level of supervision, many who exhibit complex and at times violent behaviour.
According to Productivity Commission data, the rate of serious assaults on officers in Victoria was 0.10 per 100 prisoners (8 victims) – a slight decrease 0.12 (10 victims) the previous year.
The rate of non-serious assaults was 1.45 per 100 (115 victims) – an increase from 1.19 (96 victims).