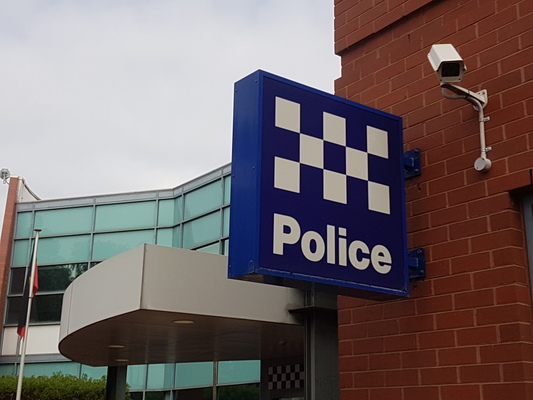 By Luke Voogt
Police seized rifle ammunition, $50,000 cash, 37 cannabis plants, a prohibited weapon and steroids in two separate bikie-related raids at Lovely Banks and Newcomb on Wednesday.
Detectives from Echo Taskforce and Geelong Firearms Prohibition team arrested a 31-year-old Lovely Banks man during a firearm prohibition order (FPO) compliance check.
They charged him with two counts of possession of a drug of dependence, and possession of the proceeds of crime, a firearm-related item in contravention of an FPO and cartridge ammunition.
He was bailed to appear at Geelong Magistrates' Court on May 20.
Police also attended a Newcomb address to serve an FPO on a 30-year-old male.
They subsequently charged the man and a 26-year-old woman after discovering 37 hydroponically-grown cannabis plants in a shed.
Police charged the man with cultivating a drug of dependence and possession of a narcotic plant, while in breach of a community corrections order.
He was bailed by Geelong Magistrates' Court, where he is scheduled to appear again on April 29.
Police charged the woman with cultivating a drug of dependence, possession of a narcotic plant and possession of a prohibited weapon.
She was bailed to appear at Geelong Magistrates' Court on May 5. A Victoria Police spokesperson confirmed the arrests were related to illegal motorcycle gangs.
Echo Taskforce Detective Senior Sergeant Ash Ryan stressed the importance of checking on "persons of interest and criminals that we know present a risk to the community if they access firearms".
"Even though they are prohibited from acquiring, possessing, carrying or using any firearm, we know this is not always the case despite the strong deterrent of up to ten years in prison.
"Targeting illicit firearms using FPOs allows us to not only reduce the impact of firearm-related violence in the community but prevent other crimes from occurring."
Geelong Firearms Prohibition team Detective Acting Sergeant Brendan O'Mahoney vowed police would crack down on gun crime.
"The impact gun crime has had in Geelong has been devastating and we know it has been of great concern to the community," he said.
"It is of the upmost importance to us to crack down on the issue to avoid tragedies from occurring and holding offenders to account, using all available legislation to both detect and prevent crime."
Police urged anyone with information to phone Crime Stoppers on 1800 333 000 or submit a confidential crime report to www.crimestoppersvic.com.au.