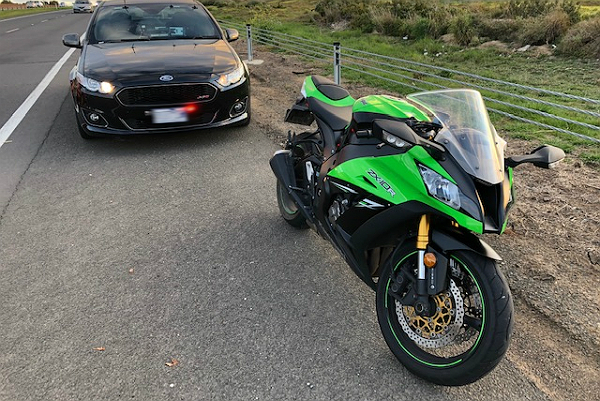 State Highway Patrol officers put the brakes on a motorcyclist they caught travelling almost 50km/h over the speed limit at Hamlyn Heights on Thursday.
Police detected a Kawasaki at an alleged speed of 148km/h in a 100km/h zone of Geelong Ring Road near the Hamilton Highway overpass.
Officers intercepted the motorcyclist at Ballarat Road shortly before 5pm, with "passing motorists sounding their horns in appreciation", according to Victoria Police spokeswoman Natalie Butler.
The rider, a 28-year-old Bell Park man, had his bike immediately impounded at a cost of $994.
Police expected to charge the man on summons with speeding.