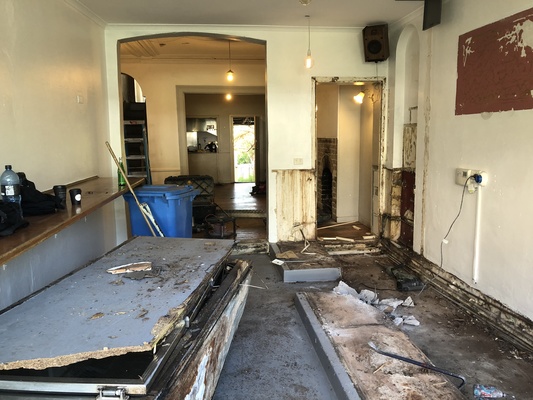 By Luke Voogt
Never-before-seen celebrity images will feature in a new "Australia-first" gallery by former Geelong paparazzi and mayor Darryn Lyons.
"It's been a dream of mine to start the Lyons Gallery globally since returning to Australia in 2011," Mr Lyons revealed to the Indy yesterday.
Workers are transforming a former cafe in Paddington, Sydney, after Mr Lyons spent several months searching for the "right place" to buy.
"I've been up to Sydney pretty regularly," he said.
"We were looking all over the shop and took a lot of time to come up with a really special spot."
'Mr Paparazzi' spent decades travelling world and meeting with photographers to build his collection of celebrity photos, which will go on display in the two-storey gallery.
"This (gallery) was put on the back-burner when I ran for (mayor)," he said,
Among the photos is an iconic shot of Queen Elizabeth II with her eyes shut by Chris Levine.
"It's a very rare piece – I have one of three in the world," Mr Lyons said.
Another version of the photo sold for roughly $300,000 at an auction in London last year.
"That has gone through the stratosphere in what I paid for it compared to what it's worth today. That was one of the best investments I made in my life," Mr Lyons said.
Other famous photographers whose works feature at the gallery include Terry O'Neill, Brian Duffy and Patrick Lichfield.
Mr Lyons worked as a photojournalist in war zones and later carved a media empire in London, heading Britain's largest celebrity photo syndicate, before returning to Geelong.
He planned to launch the gallery and an accompanying website in three to four months.