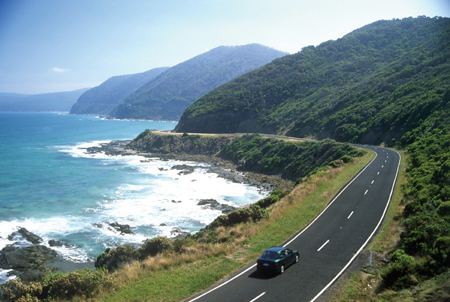 The Great Ocean Road will receive a $184 million infrastructure and tourism boost in the 2020-21 Victorian Budget, according to state government.
Roads Minister Ben Carroll this week announced $140 million to upgrade and maintain Victoria's top tourist route.
"The Great Ocean Road is an iconic Victorian attraction which brings millions of visitors to the region each year and is the lifeline for a number of communities along the coast," he said.
"This [funding] will help to boost the region's economic recovery following the pandemic."
Earlier in the week, Tourism Minister Martin Pakula announced another $44.1 for tourism infrastructure in the region.
The amount includes $23.8 million for the extension of the Great Ocean Road Coastal Trail from Fairhaven.
State government also allocated $18.3 million over two years for its new Great Ocean Road Coast and Parks Authority to upgrade visitor infrastructure including toilets, viewing platforms, trails, beach access and parking.
Another $2 million will go towards increasing camping capacity on the Surf Coast.
"This investment will allow people to see more of this spectacular coast, create local jobs and drive the region's recovery from coronavirus," Mr Pakula said.
State government also announced $115 million to upgrade the inland routes between the Great Ocean Road and the Princes Highway.