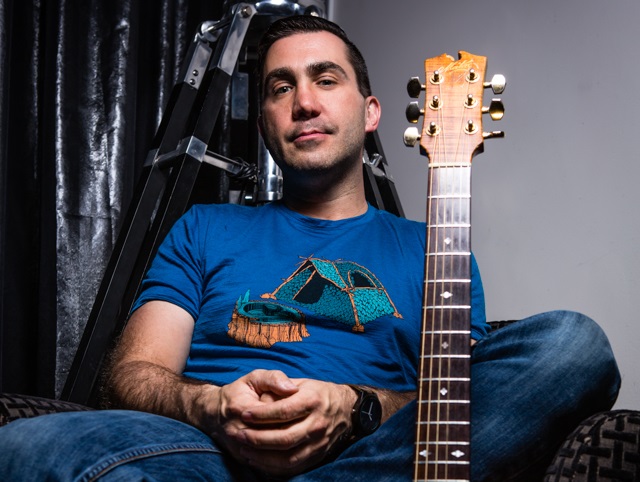 By Natalee Kerr
Lara singer-songwriter Dom Italiano is set to rub shoulders with some of Australia's best music professionals after earning a spot in a premier music program this week.
The 42-year-old was one of eight first-round students to get accepted into the Country Music Association's Academy.
Dom will receive mentorship from award-winning country music professionals and industry leaders when he joins 25 other emerging artists in Tamworth this January.
The full-time cover artist said he hopes the two-week intensive music course will help further his own song writing craft.
"I'm very excited about spending two weeks doing nothing but constant writing," he said.
"I play five or six nights a week to earn a living so I don't get much time to create."
After learning to play the guitar at age 12, Dom later pursed singing in his 20s before making performing his full-time focus in 2015.
"I started singing after I realised that if you could sing you could get more gigs… and as times past I've gone from acoustic-folk to more of a country sound," he said.
"I always had another job but then it came to a point where I thought to give music a real crack and once I did my phone started to ring more.
"I've cleaned toilets before as a job, so I find it very lucky to be doing what I'm doing now."
Dom is set to join an impressive list of previous academy graduates including former The Voice winner Judah Kelly, Australian Idol runner-up Jessica Mauboy, and country songstress Sara Storer.