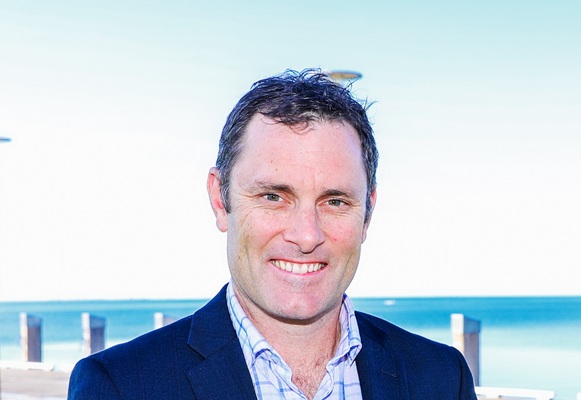 By Luke Voogt
More than 49,000 Geelong and Corangamite residents will receive a $1080 tax cut pumping at least $53 million into the two regions.
A further 64,664 taxpayers in the two areas are set to benefit from Federal Government cuts generating further millions of dollars in refunds, according to Treasury figures.
Geelong Chamber of Commerce chief executive officer Ben Flynn welcomed the cuts as a boost for local retail.
"Business confidence is high in Geelong and these immediate tax cuts combined with reduced interest rates will hopefully drive growth and produce more jobs," he said.
"The tax cuts will give more money to shoppers and we hope they spend locally to give a boost to our retailers who employ so many people, including a large number of young people."
The cuts were having a positive impact on local trade, according to Harvey Norman's Waurn Ponds electrical proprietor Simon Day.
"Early signs already are that the (tax cuts) have definitely been good for our businesses here," he said.
"We're hoping it's all going to come back into retail or (taxpayers will) spend it into the economy and it has the desired affect of stimulating the economy."
Mr Day described speaking to a woman who bought a vacuum cleaner as a "direct" result of the tax cut.
With recent interest rate cuts, locals were even more likely to spend their tax cut on retail, he said.
Mr Day compared the cuts to stimulus packages under prime ministers Kevin Rudd and Julia Gillard, which he said were "fabulous" for local retail.
The Federal Government's three-stage tax cuts package passed the senate earlier this month.
In the seat of Corio 57,202 taxpayers would benefit from stage one of the cuts with 24,762 receiving the full $1,080, a treasury spokesperson said.
In Corangamite 56,834 taxpayers would benefit from stage one of the cuts with 24,610 receiving $1,080, they said.
Stages one and two of the package will see Australians earning between $48,000 and $90,000 receive a yearly cut of $1080 from 2019 to 2025.
Taxpayers earning $200,000 or more receive a cut of $135 from 2019 to 2023 and $2,565 from 2023 to 2025, according to ABC's refund calculator.
Stage three will see Australians earning $200,000-plus receive a cut of $11,640 per year from 2025 onwards, compared to $1,500 for someone earning $48,000.
Labor initially attempted to split stage three of the cuts from the bill but eventually voted in favour of the entire package when its amendment failed.
Federal Government's online MyGov portal crashed after receiving more than 1.1 million tax returns by last Thursday, compared to about 600,000 the same time last year according to Treasure Josh Frydenberg.