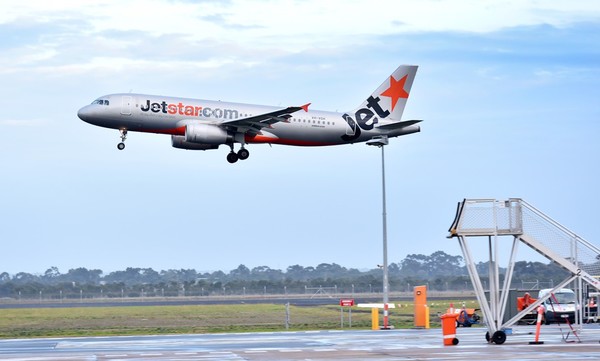 By Luke Voogt
UPDATE: Avalon Airport has announced Jetstar will resume flights to Sydney and the Gold Coast from July 15 2020.
Avalon today announced the resumption the services on its website.
Avalon Airport is "gearing up" for the return of domestic flights, according to chief executive officer Justin Giddings.
"We're very confident we'll return sooner rather than later," he told the Independent before it went to press yesterday.
This week Mr Giddings announced Avalon had become one of the first Australian airports to transition to 100 per cent computed tomography technology.
The new "state-of-the-art" technology included a Rapiscan CT scanner, body scanner and checked baggage screening (CBS) machine, he said.
"We certainly wouldn't be doing all this work if we weren't confident we were going to return [to domestic flights] soon and, in the longer term, at least to where we were pre-COVID."
The new body scanners are designed to automatically detect potentially dangerous items carried on the body or in clothing in moments.
The CBS machine and the CT scanner create three-dimensional images of a passenger's baggage, providing security personnel with a clearer view of the contents.
"This means that going through security is a smoother exercise with less contact," Mr Giddings said.
The new technology also saved passengers from having to take out their laptops, he explained.
"You can just take your bags and go through as is."
Avalon Airport is also set to install six new check-in kiosks that use head movements instead of touchscreens.
The technology would prevent the potential spread of COVID-19 via contact with surfaces, Mr Giddings explained.
Avalon still was awaiting an announcement on the return of domestic flights, he said.
"We are ready to go. It's so important for Geelong and the Great Ocean Road."
Mr Giddings acknowledged this week's increase of confirmed Victorian COVID-19 cases and the Queensland border remaining closed for now could delay the date.
Avalon Airport also recently submitted a COVID-19 plan to the Australian government in readiness for a proposed Australia-New Zealand travel 'bubble'.
Running flights through Avalon could help separate travel between the two countries from the limited international flights still running out of Tullamarine, Mr Giddings said.
"There's no risk of any sort of contamination. It would give passengers flying to and from New Zealand the greatest of confidence."