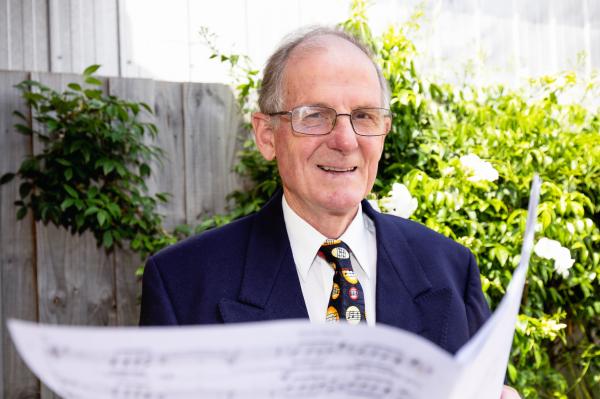 By Luke Voogt
After 77 years of song and comradery the voices of Geelong's International Harvester Male Chorus fell silent for the first time in 2020.
The chorus had only just returned to singing a fortnight ago before Victoria's recent snap lockdown again forced them to cancel rehearsals this Monday.
"It's sad but we're all part of this Victorian community and we're in no better or worse place than anyone else really," chorus secretary Tim Gibson said.
The chorus began in 1943, as the men of International Harvester's North Shore agricultural machinery factory made mines, vehicles and aircraft for WWII.
The men sang as they worked and 25 employees in the tool room started their own chorus.
Apart from the odd few weeks waiting for a new conductor, the chorus has never stopped performing in three quarters of a century.
With the snap lockdown easing this week, Tim hopes to again return to rehearsals with masks and social distancing.
"It makes singing a little bit more difficult," the 73-year-old said.
"But we're not going let the pandemic defeat us.
"Choirs all over the world are finding new ways of keeping together with all the restrictions that are upon us.
"It's just a way to be together and share friendship. Singing has been part of our lives."
The chorus also plans to hold a small private memorial concert next month for late member Bill Kirtley, who died recently aged 95 after more than 50 years in the group.
Although the group's regular performances at aged care homes and other shows might still be several months off, Tim admitted.
"We are always looking for new members – men who love singing. No auditions!" he said.
For details phone 0412 191 971.