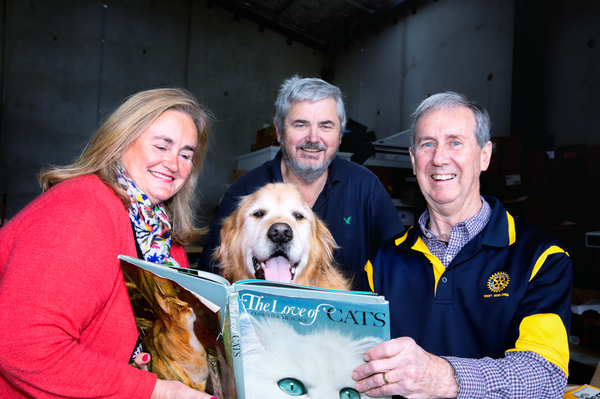 By Natalee Kerr
Geelong locals will have the chance to browse more than 20,000 book titles when the region's biggest book fair returns next week.
For the sixth year, the Kokoda Youth Program will be one of the major recipients of Geelong West Rotary Club's Monster Book Fair proceeds.
Sixteen local youths aged 15 to 17 will walk the Kokoda Track alongside community leaders this September, in what organisers describe as a life-changing experience.
Program supporter Senior Constable Margi McDonald said funds from the fair would cover the cost of a participant.
"Each year it costs $100,000 to run the program," she said.
"Without their support we would be down to 15 children, meaning one less kid wouldn't have the opportunity to turn around their lives."
Sen Const McDonald said after this year 90 kids would have participated in the "unique" program.
"Many have become re-engaged in school or pursued apprenticeships, university studies, with some also graduating from the police academy," she said.
Book fair organiser Theresa Best said volunteers have spent "the whole year" sorting books donated from locals and Geelong Regional Libraries.
"The supply seems to be never ending," she said.
From cooking to politics, local history to geography, the fair has "books of every genre imaginable", for either $1 or $2, she said.
The fair will run from 26 to 28 July at Geelong West Town Hall.