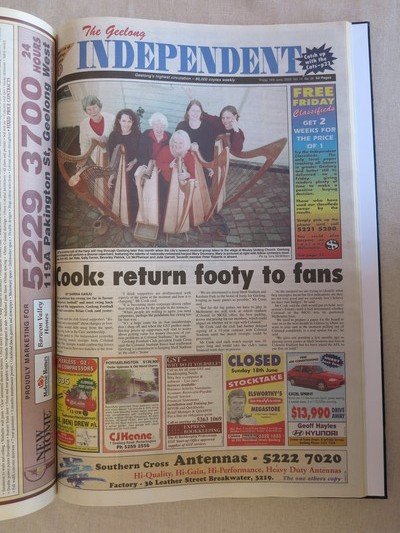 20 years ago
June 16, 2000
The pendulum has swung too far in favour of "corporate football" and must swing back to rank and file supporters, Geelong Football Club chief executive officer Brian Cook said yesterday. Mr Cook said the club feared supporters "disillusioned and concerned" about changes in football culture would drift away from the sport, leaving a big hole in the Cats' membership.
15 years ago
June 17, 2005
Police fear losing control to criminals amid a "powder keg" environment of under-staffing in Geelong. The head of the city's trader association has backed police concerns, saying the shortage has become so bad traders no longer bother reporting many crimes against their businesses.
10 years ago
June 18, 2010
Plans for floodlights at Skilled Stadium have given Geelong hope of hosting AFL finals, according to Cats chief executive Brian Cook. He told radio station SEN the club's board secretly believed light towers were the last piece of the puzzle in overcoming frustrations at having to play "home" finals on the MCG.
5 years ago
June 19, 2015
Indian business interests could invest up to $300 million in the Geelong region under an India Australia Strategic Alliance initiative. Delegations to Geelong have been investigating agricultural opportunities across the district but also manufacturing, automotive, property and other entrepreneurial possibilities.