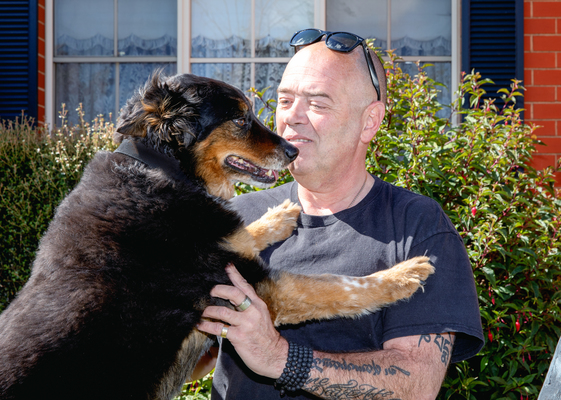 by Luke Voogt
A veteran Geelong policeman has welcomed a new card providing health and well-being concessions to former officers.
The benefit card, providing discounts and benefits to veterans from health, fitness, lifestyle and family retailers, was an "Australian-first", according to Victoria Police.
Police Veterans Support Victoria chair Gerard Ryan said all former officers could apply for the card.
"The sad reality is that many police struggle with mental health and other welfare issues in some way or another during or after their career," Mr Ryan said.
Former Geelong officer Paul Robson, a 30 year veteran, has PTSD and permanent ankle and wrist injuries. He now runs a support group for veterans dealing with trauma from their former careers.
"For blokes like myself who did 30 years, and a lot of my friends that did more, it (the force) was like family in some regards," Mr Robson told the Indy.
"To now be considered veterans of that family and being welcomed back – I think it's a great move.
"Even though we're out, we stick together," he said.
"Some weeks I don't get a phone call and sometimes it will be ringing off the hook.
"There's nights when I get in the car at 3am and drive (an hour) because someone's going to kill themselves."
While Mr Robson supports other veterans through trauma, he has his own friend looking after him – border collie blue heeler cross Harvey.
"He's not a service dog but you could be forgiven for thinking he was," he said.
"He's just got it in him – when I'm having a bad day he won't let me out of his sight.
"When I'm in the shower he'll follow me into the bathroom and lay on the floor – there's no getting away with him."
For help phone Lifeline on 13 11 14 or Beyond Blue on 1300 224 636.