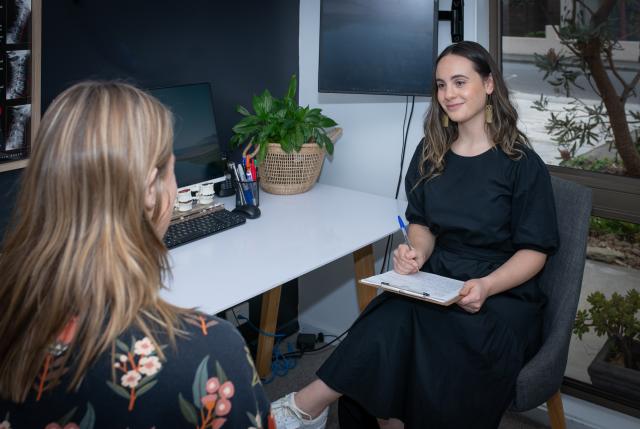 A charity event is being held in Geelong West to raise awareness and funds to help end child sex trafficking.
The IN8 Life Health Studio will host the 'Destiny Rescue: Adjusting for Change Day' on November 18 from 9am to 12pm at 53 Hope Street, which is the first in an annual fundraising event.
Practice manager Steph Sanzaro said it was important for the community to stand up against child exploitation and support the international organisation Destiny Rescue.
"Child sex trafficking is a dark and pervasive industry that preys on society's most vulnerable members," she said.
"Destiny Rescue: Adjusting for Change Day is designed to be a heartwarming gathering, where attendees can experience personal transformation and contribute to a significant cause."
The event will feature charity chiropractic adjustments, spinal assessments, live music by local artist Lisa Joy, face painting, a silent auction, and Destiny Rescue mission documentary viewings.
Ms Sanzaro said money from the fundraiser would help Destiny Rescue conduct rescue operations and prevention, intervention, and aftercare programs.
"Our ambitious goal for this year is to raise $10,000 to fund a Destiny Rescue Raid. Every contribution, no matter the size, plays a vital role in helping us reach it," she said.
"The inspiration for this event came from the movie 'Sound of Freedom', which unveils the unimaginable horrors of child sex trafficking and the heroic efforts to rescue innocent lives."
People can donate to Destiny Rescue by visiting fundraise-for-destiny-rescue.raisely.com/t/the-in-8-life-team
Help is available through the Australian Red Cross' Support for Trafficked People Program on 03 9345 1800 or Lifeline on 13 11 14. If someone is in imminent danger, call the police on 000.