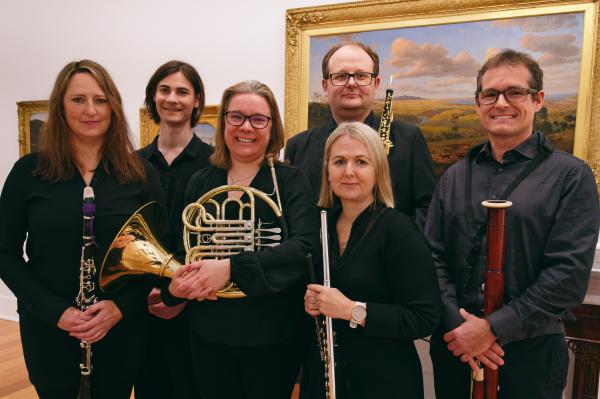 By Luke Voogt
Art-lovers and dignitaries took a musical journey from Lake Connewarre to the You Yangs through the work of Waurn Ponds composer Kym Dillon on Sunday.
Her piece, Djilang, named for the Indigenous root of the word Geelong, explored the "hidden narratives" of Wadawurrung people at local landmarks, Kym explained.
"It was us hearing about how they used those locations," she said.
"It really opened my eyes to how I saw those places, which was at the heart of the piece."
Kym spoke in an introduction before conducting Geelong's Sonus Ensemble at Geelong Gallery.
"Even the ensemble said that once they were at the gig, and had heard my introduction, they saw the piece from a different perspective," she said.
The work, sponsored by council's COVID-19 arts recovery fund, featured five instrumental solos and projected videos of each musician playing at the locations they paid tribute to.
"It was important the work extended outward into country," Kym said.
Kym composed Djilang in collaboration with Wadawurrung woman Corrina Eccles, who congratulated them after the show, she said
"We felt like we had listened and had responded to her – so that was very important to hear."
Kym's own musical journey began with her first love, piano, at age seven.
"I was told that I asked to learn – my older sister was learning," she said.
The music of film drew her into the "magic" of composition, a passion she later studied at the Victorian College of the Arts.
She is now studying a master of composition at the University of Melbourne and planning a collaboration with award-winning Australian baritone Stephen Marsh, who is on tour in Switzerland.
"The journey you can take someone on is quite exciting," she said.