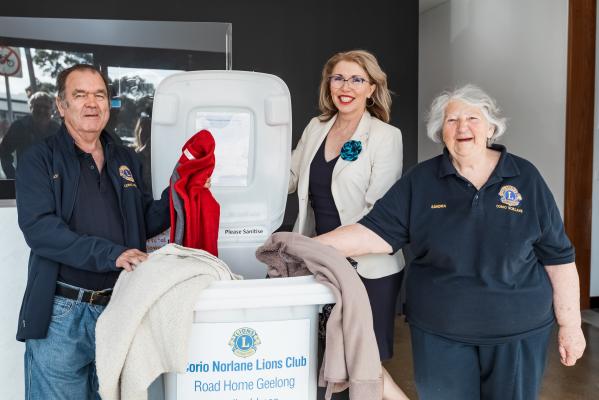 By Luke Voogt
An appeal providing vital necessities for people battling homelessness and financial hardship across Geelong has restarted, following a COVID-related pause.
"Last year was – for most people – a very difficult year," Corio-Norlane Lions Club member and Road Home Geelong appeal secretary Richard Walter said.
"Nobody knew what was going to happen next."
As COVID-19 hit, government agencies placed "most homeless people they knew of" into then-vacant hotels, motels and hostels, Mr Walter explained.
Only two of the appeal's more than a dozen collection sites could remain open during lockdown and, with many Corio-Norlane Lions being elderly and vulnerable to COVID-19, the club suspended its collections.
"But last October many homeless people were put back out to their own devices," Mr Walter said.
"The main housing services for them only came back into the swing of things in September and October."
A few weeks ago, in response to a growing need, Corio-Norlane Lions again began collecting donated toiletries, clothing and bedding at locations across Geelong.
"It's not just for those that might be living on the street – they might be sleeping on someone's couch or in the car or something like that," Mr Walter said.
"We want to support these people. But just as importantly, it gives them the knowledge that people are trying to help them."
For a full list of items accepted and collection locations visit theroadhome.net.au.