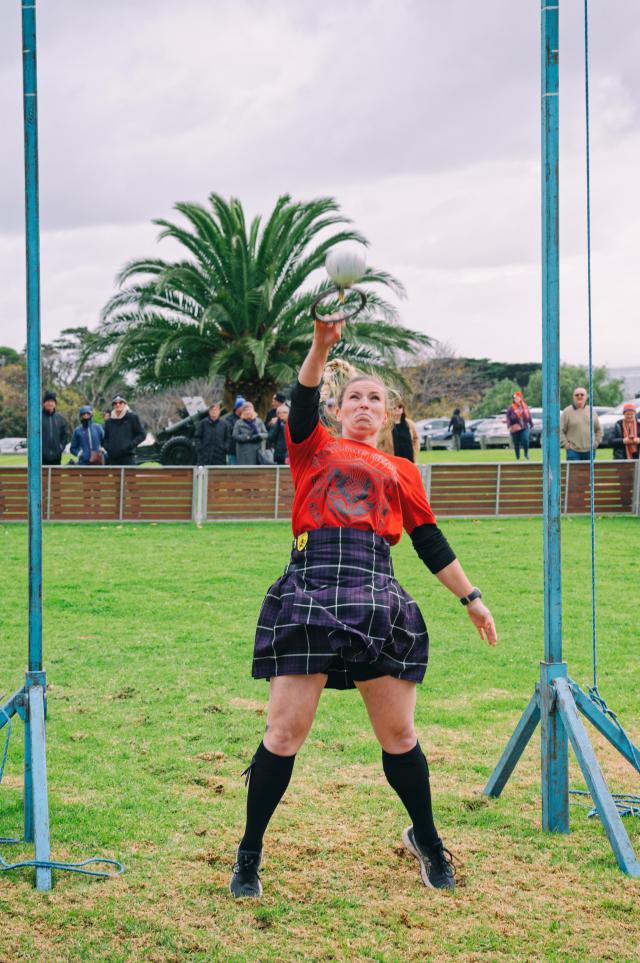 After a two year hiatus due to COVID, the organisers of this year's National Celtic Festival at Portarlington were more than a little nervous leading into the Queen's birthday long weekend event.
If crowds failed to materialise, the festival's future was in serious doubt.
They need not have worried.
Festival director Una McAlinden couldn't contain her delight when she told the Voice that thousands and thousands of people turned out over the three day event from all over Australia to soak in a packed program of Celtic music, culture and sport.
"The turnout was huge. Bigger than we had imagined. We were really surprised," Ms McAlinden said.
"The crowds turned out on Friday and continued all weekend. Before the event we were very nervous. Over the last two years we had lost so much money it was make or break this year. We couldn't have survived another loss."
Ms McAlinden she and the other organisers were touched to realise what the event meant to so many people.
"Being away from it for a few years people really missed it. The festival reconnected people and a lot of people said it was really healing for them. I hadn't realised how important it was for so much of the community.
"Many of the artists hadn't played a festival for a few years. The place was beaming with happy faces. It was really heartwarming."
Organisers had to cancel the festival's 18th anniversary celebrations in 2020 but resurrected the theme – Let's get the party started – this year.
"And we weren't joking. The party started the minute everyone got here. Everyone was so enthusiastic, so supportive. It was the depth of how important this festival is to people that really hit us," Ms McAlinden said.
Among the highlights this year was a new addition to the program, the National Highland Championships, boasting events like the heavy stone throw and the caber toss. Crowds had the privilege of seeing international and local heavy athletes of both genders compete in sports that hark back to the days of the Highland warriors.
Ms McAlinden said the winter market was another highlight with stallholders travelling from as far away as Queensland.
"Everyone has gone away happy, which is just amazing, and we are now looking forward to next year. which will be our 21st celebration," she said.
Narelle Coulter