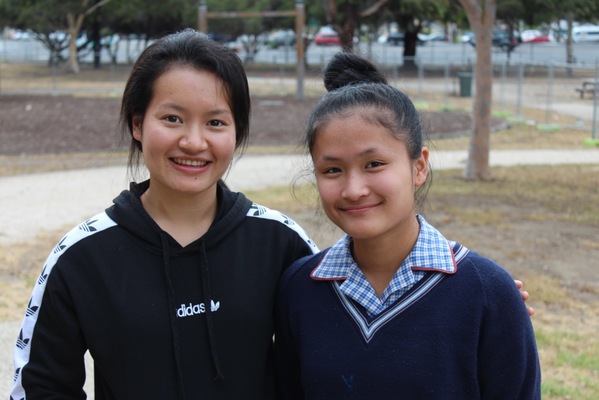 Drawing reminds Mutheinchri Ra of her life's journey from growing up in a refugee camp on the border of Thailand to arriving in Australia.
"Telling my story through art reminds me of where I came from and how far I've come," the 21-year-old said.
"It's a story I want to share because not many people know much about it."
Ms Ra's story will appear in her artwork at Drawn Together, a free exhibition inside Renew Geelong Concept Space from Harmony Day, 21 March, until 17 April.
The artwork tells of life in the refugee camp, where each day began with a rooster crowing before chores, eating rice and going to school.
"We didn't have any worries as children," Ms Ra said.
"We were happy to play with our friends but our parents were very worried."
Exhibition co-contributor Khin Khin Sumon, 18, also grew up in a refugee camp, but on the Thai-Burmese border.
She harnessed augmented reality to tell her story through art, which comes alive on smart phones with spoken word, music and animation.
The exhibition is a collaboration between Bluebird Foundation, The fOrT and North Geelong Secondary College.
The young artists participated in weekly art workshops where they learned how apps could augment their 2D creations into "something more", Bluebird Foundation's Bron Lawson explained.
"The combination of visual art, spoken word, music and animations in the augmented reality artworks is very powerful," she said.